Sony Interactive Entertainment Today (June 22, 2022), Drive Simulator"Gran Turismo 7"(PS5 / PS4)New car models and cyclesUpdate to addJune 23announced that it will be handed over to.
In this update"Ford 1932 Ford Roadster" "Suzuki V6 Escudo Pikes Peak Special '98" "Suzuki Vision Gran Turismo (Gr.3 Version)"Appeared as a new model car, a new cycleWatkins Glen Internationalis added.
In addition, we will suggest a new car collection for the cafe according to the theme.Extra menuhas been added. In the additional menu, you can get rewards when you reach the end and the collector's level reaches a certain level.
PlayStation®5 / PlayStation®4
"Gran Turismo 7"
Including new registration forms and course additions
Updates will be available from Thursday 23 June

Sony Interactive Entertainment has updated the PlayStation®5 (PS5™) / PlayStation®4 (PS4®) "Gran Turismo 7" released March 4, 2022 (Friday), including new recordings and course additions. It will be delivered from 15:00 (Japan time) on Thursday, June 23.

In the update to be distributed tomorrow from June 23, 2022 (Thursday), "Ford 1932 Ford Roadster", "Suzuki V6 Escudo Pikes Peak Special '98" and "Suzuki Vision Gran Turismo (Gr.3 Version)" will be newly registered. In addition, "Watkins Glen International" has been added as a new course, and you can lead both long course and short course planning.

In this update, a new 'Extra Menu' has been added to the 'Cafe' where different numbers are served in the form of a menu book. The Extra Menu suggests a new car collection with different themes, and you can get rewards only if the player reaches the end and the collector's level is higher than a certain level. For details about the update, please visit the official website of the "Gran Turismo" series and enjoy "Gran Turismo 7".

The official website of the "Gran Turismo" series.
https://www.gran-turismo.com/jp/

■ Newly registered models
・ "Ford 1932 Ford Roadster"
* Available in Legend cars
Highboy hot rods on display at the Henry Ford Museum

・"Suzuki V6 Escudo Pikes Peak Special '98"
* Available in Legend cars
A beast born to win a traditional hill climb race

・ "Suzuki Vision Gran Turismo (Gr.3 Version)"
* Available at Brand Central
A complete view of the fighting spirit of Suzuki Gr.3 Gran Turismo Specifications

■ New registration cycle
・ Watkins Glen International
About 260 miles northwest of New York City, located roughly in central New York State in the United States, is Watkins Glen International, a historic road course built in 1956 in a nature-rich hillside.

The first half has a high-speed section with medium and high-speed corners, and the second half has a technical layout with continuous tight turns. In the race, you can enjoy exciting battle with the help of ups, downs and narrows of course width.

Above all, the section that goes through the high-speed chicane from the straight back and continues into the right angle "outer ring" with a bank is the biggest highlight of this course. The difference between "long course" and "short course" is whether or not the technical section called "long boots" should be bypassed from there.

■ Added "Extra List"
The following 'Extra Menu' has been added to 'Cafe'.

・ "Toyota 86" group: opened to collectors level 20
・ "Honda Type R" collection: Unlocked collector level 20
– Rotor group: open at collector level 32

■ Special Scapes feature added
・ Watkins Glen International

■ "Gran Turismo 7" page on the official "PlayStation" website
https://www.playstation.com/ja-jp/games/gran-turismo-7/

■ official hashtag
#GT7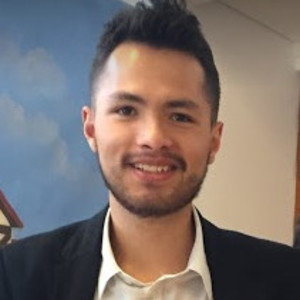 "Travel maven. Beer expert. Subtly charming alcohol fan. Internet junkie. Avid bacon scholar."