2
Corning, an American company that specializes in protective glass for mobile devices, has unveiled its Gorilla DX technology. It adapts to smartphone photo lenses, and aims to protect them from scratches.
Smartphone owners are familiar with Gorilla Glass technology, which is ubiquitous on their screens. Designed by the American company Corning, these protective windows protect the touch screen as much as possible from scratches and bumps, and in some models, glass back shells play a role. Thus, Gorilla Glass Victus, the seventh generation of the brand, equips the most high-end phones at the moment. As for the photo blocks for mobile phones, they are generally covered with a protective glass that can, from now on, take advantage of Corning's expertise.
Today, the brand unveiled Gorilla Glass DX and DX+, a variant of the namesake window that was introduced in 2018, then designed for connected watches. 2021 DXs are built for the smallest and most demanding components. The key to protecting photo lenses is to allow enough light to pass so that shots are properly exposed. Corning announces that its new glass allows 98% of light to pass through. "Corning's Gorilla Glass compounds not only provide lens protectors for mobile devices with increased scratch resistance and durability over traditional coatings, but also improve the optical performance required for these devices."Confirms to the company. And to add that the DX appears to be nearly as scratch-resistant as the sapphire crystal, which is often found in watches.
Samsung is in the front row
If there is no smartphone yet with Gorilla Glass DX, Corning indicates that Samsung will be its first customer. So we can hope to see this composite on devices presented during the Unpacked event scheduled for August 11, and possibly on the next generation iPhone expected in the fall. Remember that Apple is one of the manufacturer's most loyal customers; He poured money into the company last spring to support research and job creation in the United States.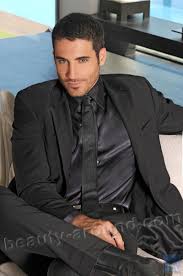 "Certified tv guru. Reader. Professional writer. Avid introvert. Extreme pop culture buff."