GIGABYTE announced the Z690I AORUS ULTRA PLUS gaming motherboard with Dual Connection Technology (DCT), which combines the advantages of the Z690I AORUS ULTRA with 12 layers for optimal heat dissipation. Both motherboards are available in DDR4 and DDR5 versions and offer users a wide range of features such as a 10+1+2 power VRM design. Each stage delivers up to 105 amps thanks to the smart power stage design. Add to that the Intel Killer Wi-Fi AX1690 Wi-Fi 6E, 2.5 Gigabit Ethernet, and a high-quality audio connection. At the same time, GIGABYTE is also introducing a cheaper version with the Z690I AORUS ULTRA LITE, which offers PCIe 3.0 and Wi-Fi 6 support.
Z690I AORUS ULTRA PLUS is based on the Intel Killer Wi-Fi AX1690 Wi-Fi Controller AX1690 Wi-Fi 6E with DCT (Dual Connection Technology), which supports multiple Wi-Fi signals and enables task distribution for gaming and other tasks. Instead of grouping into a single band, both the 2.4GHz and 5/6GHz Wi-Fi bands can be used simultaneously, even allowing the faster 6GHz band to be prioritized for gaming content while the 2.4GHz band is used for other tasks. The motherboard recognizes and prioritizes game traffic to reduce latency and ensure a smoother gaming and VR experience. Compared with 802.11ac 1 * 1, Wi-Fi 6E DC provides data transfer speed of up to 7 times. As a result, the Z690I AORUS ULTRA PLUS offers the most comprehensive and flexible network options with 2.5 Gigabit Ethernet.
To improve heat dissipation, Z690I AORUS ULTRA PLUS features Fins-Array II technology, 3rd generation heatpipe design and optimized thermal management to harness the maximum performance and the full overclocking ability of the new generation of K-series multi-core Intel Core processors to unleash the The core and power layer use 2oz of copper to improve heat dissipation up to 13°C under high CPU loads, avoiding heat-related performance degradation. Besides the hardware design for cooling, GIGABYTE Z690 motherboards also come with Smart Fan 6 technology, which allows for more flexible use of fans, easier optimization and advanced manual configuration of settings. Now users can control their system's cooling settings more precisely and ensure an optimal balance of volume, cooling and performance.
Besides ultra-fast network connectivity and a multi-layer PCB design, Z690I AORUS ULTRA PLUS also features PCIe 5.0 PCB slots, slots, and components to improve performance even further. Equipped with SMD memory DIMMs, metal shields and shielded memory routing, users can enjoy superior and most stable overclocking performance on both DDR4 and DDR5 models. In particular, the DDR5 overclocking, overvoltage, and advanced BIOS settings for DDR5 models promise a quick and easy increase in overclocking and XMP performance.
GIGABYTE Z690I AORUS ULTRA PLUS motherboard with USB 3.2 Gen 2 x 2 and 3.2 Gen 2 ports. DTS:X UL high-quality audio ensures a more immersive audio experience, whether you're gaming or enjoying movies and music. In addition, GIGABYTE Z690 AORUS motherboards feature digital LED lighting and a graphic BIOS interface that displays critical system information such as clock speed, memory, storage devices, fan settings and more in an intuitive and easy-to-use way. With Q-Flash technology, the BIOS can be updated without installing a CPU, RAM, GPU or other peripherals.
For all users who want a budget-friendly version with high functionality, GIGABYTE also launched Z690I AORUS ULTRA LITE with PCIe 3.0 and Wi-Fi 6 support. This model is also available as DDR5 and DDR4 version and is ideal for small systems.
GIGABYTE Z690I AORUS ULTRA PLUS and Z690I AORUS ULTRA LITE are now available, giving users the opportunity to experience all the enhanced features of GIGABYTE AORUS motherboards, making them the best choice for high-end gaming systems. For more information and news, visit the official GIGABYTE AORUS website: https://aorus.com
Similar jobs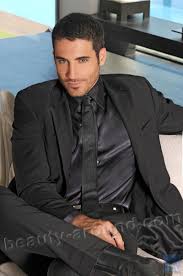 "Certified tv guru. Reader. Professional writer. Avid introvert. Extreme pop culture buff."