Photo: Vinmec
HANOI (VNA) – Passionate about gene decoding technology, Dr. Cao Anh Tuan, a technology engineer who worked in Silicon Valley, returned to Vietnam and co-founded Genetica.
To date, Genetica services are located in the United States, Singapore and Vietnam. The company obtained patents for its inventions. Genetica is preparing to expand further into Southeast Asia and New Zealand markets in the post-COVID-19 era.
As part of the joint effort against COVID-19, Genetica has developed a tool to help diagnose which genes are most susceptible to COVID-19 and the risk of serious complications. Decoding the genes to understand the genetic risk of viral infection has opened a long-term avenue in the fight against infectious diseases.
Early in the COVID-19 outbreak, the research team at Genetica discussed the application of artificial intelligence (AI) and machine learning to find solutions to combat the coronavirus. Cao Anh Tuan said that G-CoVi (Gene Coughing Virus) was invented to provide information about the risks of viral infection through each person's genetic parameters.
Dr. Cao Anh Tuan, co-founder of Genetica. Photo: Genetics
According to him, the identification of genetic factors makes it possible to quickly identify the target group that should be given priority to vaccination, social distancing measures in favor of people at high risk as well as defining the most specific treatment regimen and medication. suitable.
Genetica, in cooperation with the National Hospital for Tropical Diseases, is currently implementing a project to assess the risk of SARS-CoV-2 infection based on the genetic characteristics of the Vietnamese. -VNA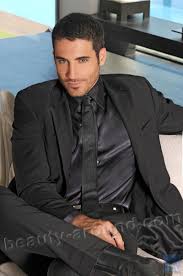 "Certified tv guru. Reader. Professional writer. Avid introvert. Extreme pop culture buff."