GeForce 516.59It is problematic information. Official known bugs and user reports noted on NVIDIA's external GeForce forums are translated. User reports do not occur in all environments and may be environment dependent. I hope it will be useful for those with similar problems.
NVIDIA official: A known bug
(release notes + forum)
-If the installation error "An unknown error occurred" occurs when trying to install the 516.59 driver, install the 516.40 driver once, then reinstall the 516.59 driver. Driver 516.40over hereYou can download it from. [جديد]
– When playing F1 22 in VR mode, the game may crash randomly. [جديد]
・If HDR is enabled in Windows display settings, the image may be overexposed when recording a DirectX 12 game using ShadowPlay.
– In an Ampere GPU environment (RTX 3000 series), when connecting to an audio/video receiver via HDMI 2.1 and playing with Dolby Atmos, the sound may be interrupted.
– If you connect an HDMI 2.1 TV to the GeForce RTX 3000 series and the TV is turned off, the separately connected computer monitor may not wake up from sleep mode on the screen.
– In an environment that uses non-native resolution, turning on/off HDR in the game will make the game unstable.
– In an environment where "NVIDIA Image Scaling" is enabled, video playing on Microsoft Edge may display green when returning from hibernation or booting with Fast boot.
– In an environment where DSR / DLDSR is enabled, the screen may flash temporarily after waking the screen from sleep mode.
– Artboards may be displayed in Jurassic World Evolution 2 purchased from the Microsoft Store.
– In Prepar3D, a blinking black box appears in the light.
– In the MSI "GE66 Raider 10UG" and "GE76 Raider 10UH" notebook environment, the brightness setting for Windows does not work when used in dGPU mode.
-May freeze randomly when Destiny 2 is on or off.
Report an error to the user
– The error before, "Oculus Rift S / Pimax Vision 8K X / HP Reverb G2 was not detected in GeForce RTX 3090 Ti environment" in the fixed error, it is a known bug. not included in . what happened?
・ ↑ The VR headset not working bug on the RTX 3090 Ti hasn't been fixed yet.
・The flashing issue in the waters of Assassin's Creed Origins has not yet been resolved.
・nvidia: ↑ As a result of investigating this error, it turns out to be a bug on the side of the game. We will communicate with the game developers.
-ASUS TUF Gaming F15 FX506HEB (RTX 3050 Ti) In a laptop environment, the GPU clock is always idle (210 to 307MHz). This error started at 516.40 and continued at 516.59. The last driver that worked correctly was 512.95.
Star Wars Battlefront II may become unresponsive to events 516.40 and 516.59. If you go back to 512.95, the game will work fine.[RTX 3070 Ti]
– I'm using 3 screens. Among those, if you try to use F1 22 on Screen 3, which is a copy of Screen 2 (the main screen), it will crash and the screen will crash as shown in the video below. Unclone works fine.
Corsair iCUE no longer detects the GPU. (* This error is516.40(created from)
– I am using Lenovo Legion 5 Pro (RTX 3070 / Windows 11) laptop. The HDR color is wrong and the brightness slider is not working properly. After rolling back to 512.95 everything is back to normal.
・ BSoD and game crashes occur 2-5 minutes after installing 516.59.[RTX 2070]・ After updating to 516.59, I can no longer use my computer. Ten seconds after I opened the game my computer went black and nothing worked. It was completely normal before the update.[RTX 2070 سوبر]
– Interruptions will occur in Warzone after setting to 516.59.[RTX 3070]
– When updating to 516.40 or 516.59 in a Razer Blade 17 2022 (Core i7-12800H / RTX 3080 Ti) environment, the external monitor is not detected. It will be detected if you go back to 512.95.
---
Added a new known bug that causes the game to crash when playing F1 22 in VR mode. Additionally, it has been reported that playing the game in a multi-screen clone screen environment causes crashes. Please be careful if you are playing.
Also, since 516.40 there have been multiple reports of something going wrong. It is said that it can be fixed by rolling back to 512.95, so if you are having trouble with similar problems512.95Try backtracking.
---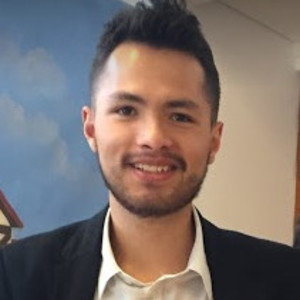 "Travel maven. Beer expert. Subtly charming alcohol fan. Internet junkie. Avid bacon scholar."