GARDENA's smart robotic lawn mowers are preparing for the future. The new LONA technology opens up a wide range of possibilities for the user from the 2022 season – with GPS-assisted navigation, individual zone management and real-time positioning in the smart app.
The smart lawn care solution is the GARDENA robotic lawn mower. The SILENO family of products has the right model for every requirement. Smart robotic lawn mowers are fully integrated into the GARDENA smart system and can be operated from anywhere in the GARDENA smart app with the touch of a finger. Robotic lawn mowers even narrow driveways and complex lawns with reliable accuracy, no matter the weather. The mower is used even when it rains, for a perfectly trimmed lawn. Thanks to the low volume, you hardly notice them when they are in the garden.
LONA Technology – Single, Simple and Smart
Gardeners can actually take advantage of these properties. With the new generation of SILENO SMART CITY and SILENO SMART LIFE, LONA's future-oriented technology (localization and navigation) will also find its way into the range in 2022. It offers several options for individually configuring the robotic lawn mower. The key to this is the GARDENA smart app. Every movement of the robotic lawn can be followed in real time. Mowing zones and times can be quickly and easily set and adjusted for automatic irrigation within the smart system. LONA makes mower use smarter than ever.
New Herb Care – Individually Designed for Optimal Results
A robotic lawn mower knows exactly where it is. Thanks to LONA, he can record the entire park, create a map and use it for mowing activities. This map appears in the GARDENA smart system application so that the user can make many other settings here.
Thanks to LONA's smart technology, it is possible to define different areas in the virtual map of the park, for example. For these, the mowing intensity and frequency, and how often the motorized lawn mower is used here, can then be adjusted individually. In this way, shaded areas where grass grows more slowly can be mowed less frequently or even eliminated entirely.
With LONA, it is also possible to display and track the exact position of the mower in the garden map in the GARDENA smart app in real time.
The new GARDENA SMART CITY SILENO AND SILENO SMART LIFE also start the new gardening season with a slightly different look. The control panel cover is given a glossy surface, based on the design of the GARDENA minimo.
LONA will only get the green light in 2022. New technology based on GPS is being developed continuously. Thus, smart lawn care reaches a new dimension. The GARDENA smart system intelligently combines lawn care with smart garden irrigation and enables quick and easy integration into smart home ecosystems. (Gardena)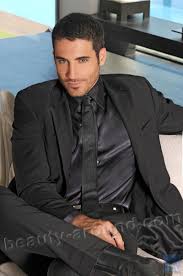 "Certified tv guru. Reader. Professional writer. Avid introvert. Extreme pop culture buff."