This year, Freiberger Lebensmittel is putting a new premium pizza production line into operation at its headquarters in Berlin. The frozen pizza manufacturer is investing 15 million euros in the new facility.
According to a press release, the main focus of the concept is the production of "original Neapolitan-style pizza". The new factory will operate with a traditional dough recipe that undergoes a three-stage fermentation process. The dough is formed using a specially developed and patented centrifugal forming technology. Pizza is baked in an Italian stone tunnel oven.
Sustainability is also an important part of the concept. The production will be made using 100 percent green electricity and it is energy-saving. The percentage of film used in all products and transport packaging is greatly reduced. FSC approved materials are used for the packaging cartons. All transport packaging will consist primarily of recycled fibres.
"With new production technology, we are able to offer our international retail customers the best quality industrially produced pizza," says Managing Director Oliver Heinich. So far, frozen starter and intermediate pizzas as well as takeaway and chilled pizzas have been produced at the Berlin site. The new premium line completes the range.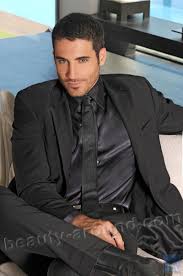 "Certified tv guru. Reader. Professional writer. Avid introvert. Extreme pop culture buff."