More and more people are curious about the world around them and the technology behind many parts of our lives. Microsoft places great emphasis on education through several initiatives and today we are going to discuss one of them: free courses.
The Redmond giant has excellent documentation for its various products, as well as an excellent training platform like Microsoft Learn. But what may be unknown to many people on the net is the range of beginner courses that they offer for free.
What courses can you find?
We are going to explore all the courses on the different topics and techniques you can learn so far:
web development
The first steps of development for the web are HTML, CSS, and Javascript. This course gives you the basics of web development, and teaches you these three languages ​​that can accompany you along your way Developer, as well as best practices for creating high-quality, easy-to-maintain solutions.
Internet of Things (IoT)
The Internet of Things is something that catches the attention of a lot of people. The ability to create devices that interact with the elements around us, automate tasks and improve the experience of our environment…that's great!
What can be done with the Internet of Things? You can create things like:
Air quality sensors
smart door locks
Sensors for the maintenance and health of gardens and agriculture
And in general, to facilitate our daily life with technology. What are you waiting for to get started?
machine learning (ML)
It's a term I've heard and/or read many times today…but what is it?
The machine learning It is a branch of artificial intelligence that teaches machines, from large amounts of information, to develop the ability to solve problems, answer questions, and draw conclusions.
data science
data science o data science It is the system that extracts knowledge through large amounts of unstructured data.
All the information that is generated day in and day out in social networks, interactions between companies and customers, business processes … All these movements are data without structure, the "hype", which once analyzed provides us with valuable information.
This is a complex question and it goes hand in hand with machine learningSo, I recommend you take the previous course before moving on to data science.
And more free spins to come!
If we take a look at the various Microsoft repositories, we can find the following:
Full stack for beginners
Python for beginners
Mixed reality for beginners
It is still devoid of content, in the same way that it was already available in its infancy. So we can hope that sooner or later they will finish it a program Of these courses and start other courses that are not even on this list.
oriented towards teaching
Are you a teacher and want to use this content? You can do it without any problem! You may use, modify, privately use and distribute these materials, provided that you indicate the original materials' origin.
If you are interested in what you can and cannot do with this content, you have more information on TLDR Legal.
Would you take any of these free courses? Will you use the content to deliver workshops or lessons? Leave your impressions and answers in the comments, I will be attentive to your contributions.
Until the next article, Netcost-Security!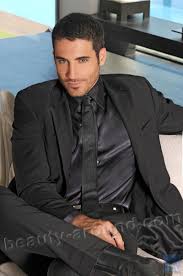 "Certified tv guru. Reader. Professional writer. Avid introvert. Extreme pop culture buff."