01/26/2023 09:04
Search results and collaboration
A note on the use of photo material: The photo material in the press release is free to use provided the source is credited. Images may only be used in connection with the content of this press release. If you need the image in a higher resolution or have questions about further use, please contact the press office that posted it directly.
Data centers require large amounts of energy. In the joint project NAAICE (Network-Coupled Accelerator for Energy-Efficient Heterogeneous High-Performance Computing), which started in September 2022, the Fraunhofer Heinrich Hertz Institute (HHI) is working to increase the energy efficiency of HPC data centers. To do this, the researchers are using Network Attached Accelerators (NAA) technology developed at the institute. It allows the outsourcing of special, iterative and computationally intensive processes to adapt hardware and thus achieve significant energy savings with the same or better computing power.
NAAICE will run for three years until September 2025. The project is funded by the Federal Ministry of Education and Research (BMBF) as part of the "GreenHPC" funding guidelines for €1.7 million. Fraunhofer HHI receives €468,000 of this amount.
High-performance computing (HPC) is an essential research method in many scientific disciplines. It is used, for example, in climate modeling, in astrophysics or in biology. HPC requires high computing power and correspondingly large amounts of energy.
In order to make HPC applications more sustainable, the NAAICE team is working to use the capacities in HPC data centers more efficiently. Traditional data centers have what is called a monolithic system architecture. This means that all computers used are based on the same standard components and can be used for a large number of operations. HPC applications typically only use special parts of a standard PC. A lot of capacity is lost with this system architecture.
The goal of the NAAICE project is to create a heterogeneous system architecture in which computers are flexibly equipped for special applications. To do this, the team is working with integrated circuits, called Field Programmable Gate Arrays (FPGAs). FPGAs differ from conventional circuits in that they can be continually supplemented with new functionality and are therefore very flexible.
The core technology of the project is the new FPGA-based concept of Network Attached Accelerator (NAA). NAA is developed by the "Embedded Systems" group in the "Video Communications and Applications" division of Fraunhofer HHI. Unlike previous concepts of integrating FPGAs into data centers, NAAs are decoupled from close contact with server processors and instead are connected directly over the network so that they can be used dynamically. It provides more flexibility and at the same time lower power consumption through better use.
As part of the project, software is now being developed to, among other things, integrate NAAs into HPC data centers. Partners are required to adapt middleware and runtime environments as well as resource management system (RMS) for energy monitoring in data centers.
In addition to Fraunhofer HHI, the University of Potsdam, the Zuse Institute in Berlin, GeoForschungsZentrum Potsdam and PERFACCT GmbH are also involved in the project. The results will be made available as open source software at the end of the project.
---
Scientific liaison officer:
Prof. Dr. Eng. Benno Stabernack
Embedded Systems Group Leader
Tel. +49 30 31002-661
Email [email protected]
Martin Mueller
Head of the Corporate Communications Department
Tel: +49 30 31002-242
Email [email protected]
---
original post:
https://www.hhi.fraunhofer.de/news/nachrichten/2023/fraunhofer-hhi-developed-technology-for-energy-efficient-hpc-rechenzentrum.html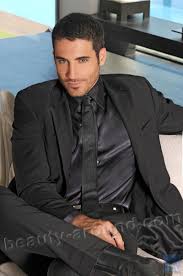 "Certified tv guru. Reader. Professional writer. Avid introvert. Extreme pop culture buff."