The new Condens 7000 WP from Bosch is compact thanks to its dimensions and weight of 74 kg (output volumes 70 and 100 kW), which can be seen during installation: it can be easily lifted to the intended position by two people. Once there, HVAC professionals can take advantage of the "Slide and Guide" technology that the Condens 7000 WP slides into the pre-wired collector. Thanks to the mounting frame, it can also be connected to other boilers without tools. Unlike the previous model, it takes only about 20 minutes to install a chain of two devices instead of an hour. Once installed, all electronic components of the gas condensing boiler can be reached at a comfortable height. The console is also located here, and all the values ​​u200bu200bof the condensing boiler display can be called up via its color display.
Residential buildings, student housing, hotels – the more people in the building, the more important it is to have a reliable and efficient heat source. The Condens 7000 WP is initially available in 70 and 100 kW output sizes, but a 150 kW version will be added at the beginning of 2022. For higher outputs, up to six Condens 7000 WPs can be serialized – also in a sequential configuration. For example, it is possible that the system output will be 600 kW, or from the fall – 900 kW. The series connection of the new Condens 7000 WP can not only increase the heating output, but also increase the reliability of the entire system: in the event of an unlikely heating failure in one of the devices, another device jumps out of the chain and thus prevents the room temperature from falling .
The packaging of the new Bosch gas condensing boiler is made of 100 percent recyclable carton and contains no environmentally harmful Styrofoam. In addition, the Condens 7000 WP works efficiently in a system with home stations, for example with the Flow 8000 from Bosch. The Flow 8000 is also suitable for retrofit and can therefore complement Condens 7000 WP in apartment buildings in need of renovation. With a separately available MB LAN2 bus module, the Condens 7000 WP is also able to connect to the Internet. This means that installers can view the status of the gas condensing boiler system using the Bosch HomeCom Pro professional app.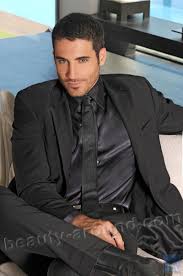 "Certified tv guru. Reader. Professional writer. Avid introvert. Extreme pop culture buff."