The successor to the Asus ROG Phone 5 will be presented on the 5th of July. We expect ROG Phone 6 and ROG Phone 6 Pro with the latest Snapdragon SoC and an updated design. Recent leaks also give hope for improved camera sensors.
ASUS officially announced the ROG Phone 6 and ROG Phone 6 Pro
The next gaming flagship will be revealed on July 5th
ROG Phone 6 and ROG Phone 6 Pro could be equipped with Snapdragon 8+ Gen 1 . processor
Things have been rather quiet about Asus' upcoming ROG Phone 6 series lately. Asus' next generation of gaming phones is highly expected to feature the recently announced Snapdragon 8+ Gen 1 processor, overtaking the Snapdragon 8 Gen 1. This is understandable given that the company wants to put its gaming phones at the top of the food chain.
Of course, Qualcomm's new chipset ensures better performance. In addition, the devices should also benefit from an improved cooling system and more efficient energy management. The battery life of ROG Phone 6 and Phone 6 Pro could also be improved compared to its predecessor.
Bigger camera bump and secondary screen on ROG Phone 6 series
ROG Phone 6 could also get an upgrade when it comes to the camera. A leaked ROGPhone 6 prototype shows a wider camera module on the back. This means that a larger selection of cameras will be offered – or perhaps an additional sensor.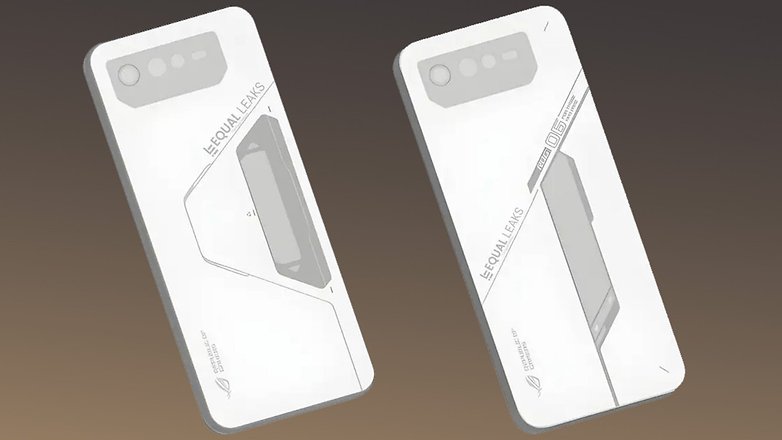 In addition, some alleged graphics of the ROG Phone 6 Vanilla and Pro models have been spotted. Aside from the fact that the two models back with larger secondary displays (especially on the more expensive variant), there aren't any major changes.
We still have a month left before the Asus global online event. What gaming features in ROG Phone 6 are you particularly excited about? Share your thoughts with us in the comments section.

"Unapologetic analyst. Infuriatingly humble coffee evangelist. Gamer. Unable to type with boxing gloves on. Student. Entrepreneur."