The big new feature in FIFA 22 is HyperMotion technology. It should allow more realistic, responsive and smoother gameplay.
The HyperMotion technology in FIFA 22 is also based on a new recording technology. © EA SPORTS
EA Sports – A Brand of Electronic Arts
With each new generation of consoles, games like FIFA are leaping ahead. The additional processing power opens up opportunities for developers to significantly improve the game experience. This was also promised by major gameplay producer Sam Rivera prior to the release of FIFA 22.
At last week's preview event, he shared various details: "With the last generation of consoles, we've come to our limits. It was very difficult to integrate the major new features." This should be in FIFA 22 with HyperMotion Technology It appears that, on paper at least, it could herald a change in the series.
"When you see the game, everything should look like football – more human."

Sam Rivera – Major Game Style Producer
The technology rests on two pillars: machine learning and 11v11 capture. EA SPORTS has recorded full matches with 22 of the world's best soccer players such as Kylian Mbappé, Trent Alexander-Arnold and Eden Hazard in order to use this data to encode virtual animations and animations in FIFA 22.
In previous years, developer capture was limited to single players and their actions. In addition, the movements were performed in the studio on the instructions. This lowered the level of reality, because during a real football match under competitive conditions, the actors behave differently – simply more naturally.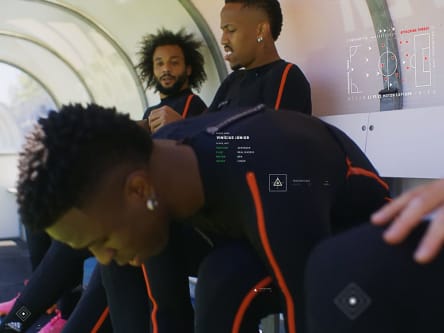 To capture 11 against 11, all players had to wear special suits.
EA Sports – A Brand of Electronic Arts
As massive amounts of data are generated in 11v11 capture sessions, machine learning helps: an algorithm analyzes actions in the field, learns from them, and creates new animations. As a result, small body movements that were previously deprecated in FIFA 22 can be recorded and transferred to the game without using all developers' labor.
Triple animation
The result of HyperMotion technology can be expressed in numbers: "It is the largest animation update ever in FIFA, with more than 4,000 new animations added," Rivera said. To put it in perspective: According to the game's main producer, this is three times more than any other year. Movements on the field should appear more fluid and better suited to the respective game situation.
This can be seen, for example, in slides and runs: players in FIFA 22 adapt the frequency of their strides and body alignment to the speed and position of the ball and opponents. EA SPORTS describes this aspect of the new technology with the term "flow of ml".
HyperMotion technology is supposed to affect the gameplay even more: based on the data collected, the developers revamped the AI ​​for computer-controlled professionals, resulting in smarter paths and transitions, at least that's the promise of EA Sports – a brand of Electronic Arts .
Especially at the defensive level, lines of defense should appear as a closed unit and close loopholes more quickly. Battles are also fixed and the ball is completely accepted into the air. We've summarized what we already know about the new gameplay here.
Make FIFA more human
With all the innovations in HyperMotion technology, Rivera and his team had one goal: "to create a more realistic, responsive, and fluid gaming experience." The version will show if this worked. But look and feel are also important. That's why EA SPORTS has incorporated less relevant animations into the game based on new recordings:
In FIFA 22, for example, players must interact with each other a lot on the field. Be it in the form of fierce verbal fights after a duel, asking for balls or showing gaps.
In addition to gestures, the actors' facial expressions were also replenished. With this said, the developer wants to fulfill his ambition to make FIFA more realistic. Or as Rivera himself said: "When you see the game, everything should look like football – more human."
add on gaming news Everything from the world of esports is there early game.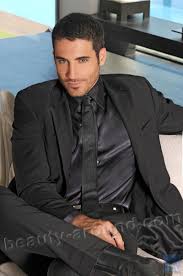 "Certified tv guru. Reader. Professional writer. Avid introvert. Extreme pop culture buff."