This year's Fall TV is in the haze of writers and actors' strikes. The networks have been slow to stick to their schedules, and are still re-aligning their lineups for September and beyond. Cable outlets were bucking release dates for ready-made shows, fearing they would fade away without promotion by their stars, an activity the actors' union had banned during the strike. Broadcast archives tempt.
At first glance, the network's fall schedules suggest the outages are having an effect: They're full of reality competition and game shows, whose employees generally work under different contracts than those of the Writers Guild and SAG-AFTRA.
ABC Wednesday's primetime lineup consists of "Celebrity Jeopardy!" Followed by "Celebrity Wheel of Fortune" followed by "The $100,000 Pyramid". Thursday CBS It added a new competition called "Buddy Games" to go along with its long-running "Big Brother" and another installment of "The Challenge: USA". on FoxCelebrities go through military training on Mondays ("Special Forces: The World's Toughest Test"), guess songs on Tuesdays ("Celebrity Name That Musiced") and sing in silly outfits on Wednesdays ("The Masked Singer").
However, with the exception of "Buddy Games," which are summer camp competitions for groups of adult friends, none of the shows in the previous paragraph were new—the networks had been producing unscripted primetime shows for many years. Overall, their lineups feel eerily static, more like an extended summer season of familiar titles and reruns than an uncharacteristically barren fall slate.
So timelines end up mirroring strikes not because they look radically different, but because their striking similarity is a reminder of the issues that led to work stoppages — that everything is simply "content," and the only kind of value is monetary value.
What are we to assume about studios' feelings toward the people who make television when their shows suggest indifference to the people who watch them? Or perhaps these lackluster lineups are the product of a company strategy that now seems to have consolidated all TV shows into a handful of mass media that is changing how shows are presented and creators get paid.
It's no wonder ABC is happy to offer singing competitions and celebrities spinning the wheel when its owner, Disney, wants to sign up for Hulu and Disney+ for family and prestige shows as well as franchise shows like Marvel and "Star Wars." series. CBS? Oh, the streaming home of the Paramount Global empire, where you can also watch repeats of Paramount+ shows like "FBI True" and "Yellowstone?"
(This shift isn't limited to networks, of course. Don't think of HBO as an upscale tastemaker in a TV universe separate from home renovation shows and exhumed bugs — imagine instead a collection of treasure, trash, and the "Friends" catalog all stacked under one title. Makes no sense: max.)
This isn't the first fall full of reality shows. ABC would always air another season of Dancing with the Stars (this would be the 32nd season); NBC would always air "The Voice" (season 24); CBS has always aired "Survivor" (45) and "The Amazing Race" (35); Fox has put "Hell's Kitchen" (22) in its fall lineup several times. Although The CW is largely waiving any claim to original programming, opting instead to fill its fall schedule with a host of current foreign shows, it still airs new episodes of its version of "Whose Line Is It Anyway?" Its twelfth season begins in November.
NBC has been syndicating reruns of "Law & Order" and "Chicago," and its adoption of the Dick Wolf universe has built on a core programming strategy for most of the past three decades. ABC will keep "America's Funniest Home Videos" live until the sun eats the earth. Fox's animated comedies are shelved for the time being.
Even most new fare colors are comfortable within the lines. ABC's "Golden Bachelor" is "The Bachelorette" with a 71-year-old widower at its center. NBC has two scripted dramas: "The Irrational" and "Found," each revolving around crime procedurals, lest any American go more than a few minutes without seeing someone hiding under yellow crime-scene tape. Fox has a new cartoon from Dan Harmon ("Crabopolis"), the third of its current animated series. CBS is airing the original British version of Ghosts as a companion to its US remake, an inspiring choice in its own way, but also a simple one, given the adaptation's success.
Other than that, our newcomers include the aforementioned "Buddy Games," hosted and executive produced by Josh Duhamel, who previously produced two films based on the same concept, and two CBS game shows: "Lotería Loca," hosted by Jaime Camil, a program My TV. a version of the lottery in bingo style; and "The Cage Raid," an adaptation of an Israeli series that involves people snatching trophies from a cage. Finally, there's Fox's Snake Oil, a mix of Shark Tank and Bullsh*t, hosted by David Spade.
To be fair, networks have been counted many times before, and shows like ABC's "Abbott Elementary," which garnered eight Emmy nominations in July, and "Ghosts," show that there's still a lot of fun and uniqueness to be had. in a TV series. broadcast format. These sitcoms, procedurals, and more could return with new episodes in the new year. (Or maybe even earlier, if the strikes are resolved somehow soon). But such sparks are rare.
Back in the early 2000s, premium cable shows began to often outpace network offerings, and plenty of streaming series have done the same since then — winning awards, racking up cash, and draining our wallets. fair enough! After a while, it seemed as if the networks were barely fighting a battle; Police shows and singing competitions as far as the eye can see, plus "Grey's Anatomy" and "The Simpsons."
But now, the show's new flashy ride is no longer an expensive platform or more luxurious; It is free and ad-supported streaming TV. The growing popularity of such platforms as Roku Channel, Tubi, Pluto and Amazon's Freevee means that viewers want to recreate the basic cable experience of yesteryear with long runs of classics, but they also want original shows that are fun and interesting (Jury Panel of Freevee's "Duty" has four Emmy nominations this year, including Outstanding Comedy) and they're happy to accept the ads. This is the network TV audience.
It also means that grids can occupy a different space in the public imagination – the main floor isn't a penthouse, but it's not a garden unit or storage basement either. Crowd-appealing comedies and feature-length dramas still have value in the age of streaming, perhaps now more than ever as a way to lure parents and children away from their individual screens.
The decline of game shows may eventually alienate viewers and thus convince program directors of the value of actual creativity. And perhaps that leads to more adventurous situations in Hollywood when the strikes finally end. Maybe the next time the networks have to put things on hold, we'll really feel the loss.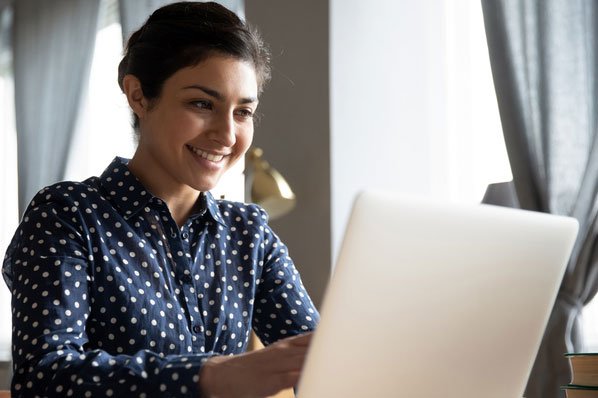 "Wannabe web expert. Twitter fanatic. Writer. Passionate coffee enthusiast. Freelance reader."