This time, the new Beelink mini computer"Beelink GTR6will be reviewed.
This is a high performance machine powered by the Ryzen 9 6900HX. It's small enough to fit in the palm of your hand, yet you can play games and edit videos, and it's easy to replace or add memory.
It has a high degree of perfection, including the outer and inner panel, and is also equipped with a fingerprint authentication sensor.
As for the specifications, the CPU is a Ryzen 9 6900HX with 8 cores and 16 threads. Up to 4.9GHz on AMD chipsets with Zen3+ architecture. AMD Radeon 680M 2400MHz with RDNA2 GPU architecture. DDR5 RAM as described later. Main storage is a PCIe 4.0 NVMe M.2 2280 SSD, and there's also a SATA M.2 2280 slot for expansion. Connectivity is compatible with Wi-Fi6E and Bluetooth 5.2. The operating system is Windows 11 Pro. Overall, it is the most powerful class of mini PCs.
This unit is currently available on the official Beelink storeThis pageReservations are accepted on .or on IndiegogoThis pageCrowdfunding is also being worked on.
Both are priced at $540 (77,328 yen) for the barebones without memory and storage, and $749 (105,503 yen) for the 32GB/500GB SSD version.
lets see!
Appearance and specifications
Let's take a look at the package first. Shown below, in addition to the main unit, is an AC adapter, DisplayPort cable, HDMI cable, wall mount attachment, back of the monitor, replacement screws, and manual. The sheet you can see at the bottom left is a color-changing panel at the top of the main unit.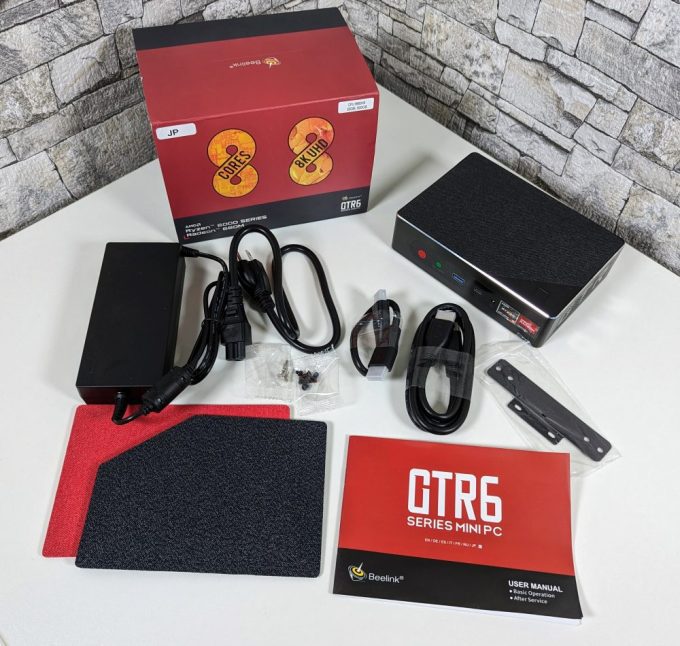 The AC adapter is neither big nor small. It's tall and thin, so it won't get in the way.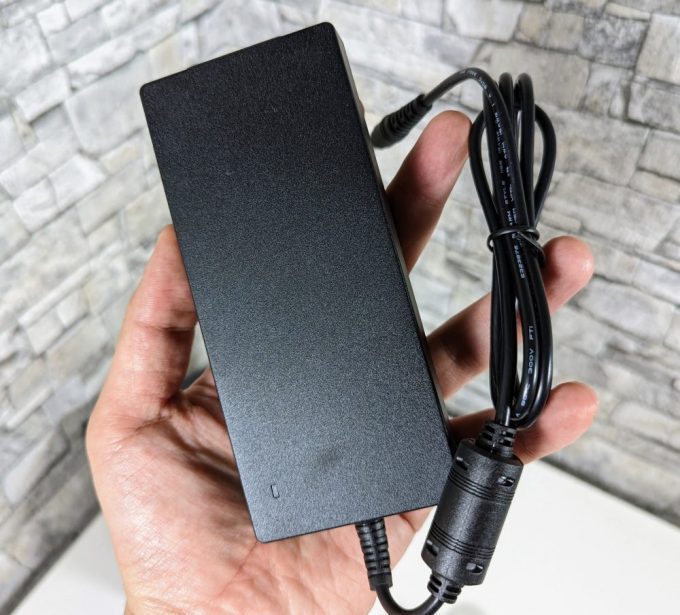 Output is 120.08 watts. Of course with the PSE tag.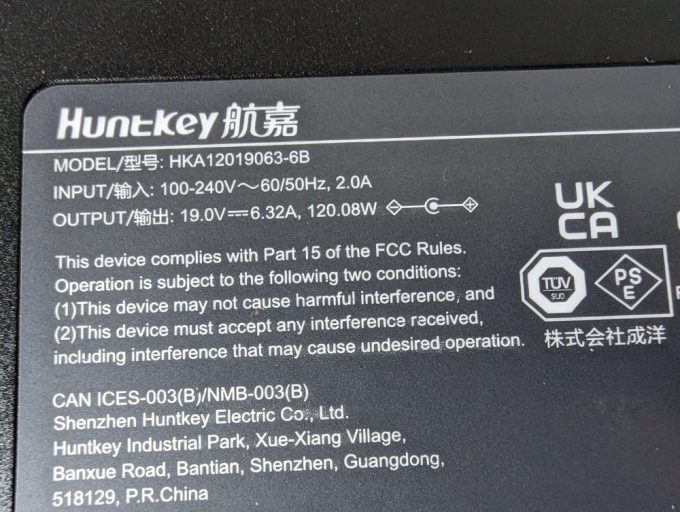 The manual is available in Japanese. In addition to the basic explanation, it also explains how to replace and add memory and storage.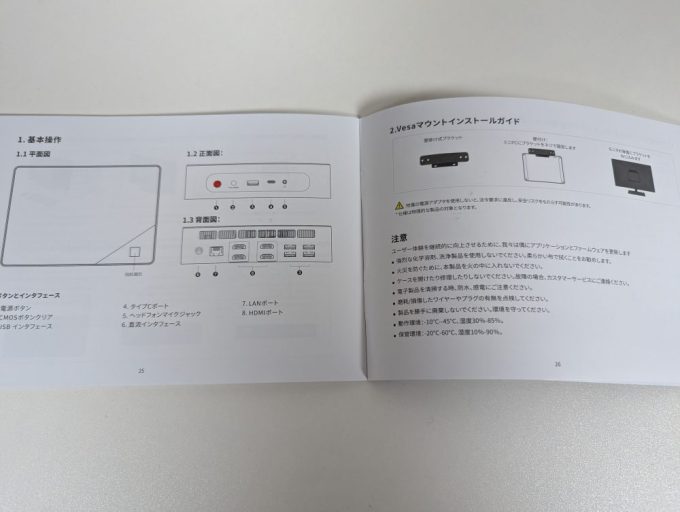 There is a fingerprint sensor at the top of the device. Windows Hello fingerprint authentication is quick and convenient to sign in. The canvas on the top panel feels good to the touch and doesn't look cheap.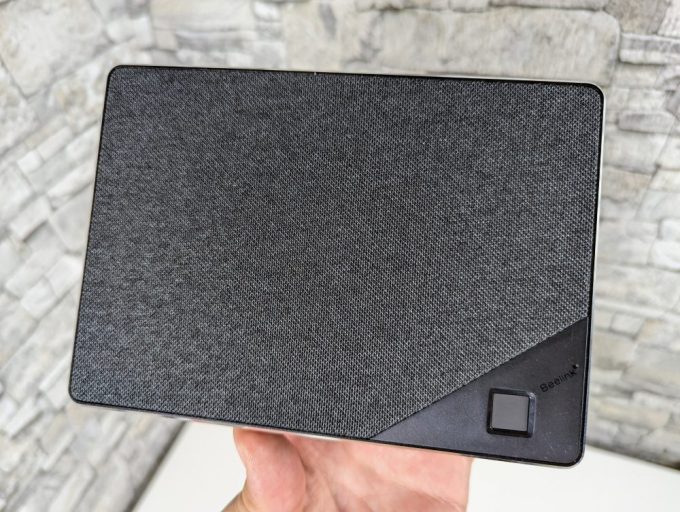 On the front of the main unit are the power button, CMOS clear button, USB3.0 Type-A, USB Type-C, 3.5mm earphone jack.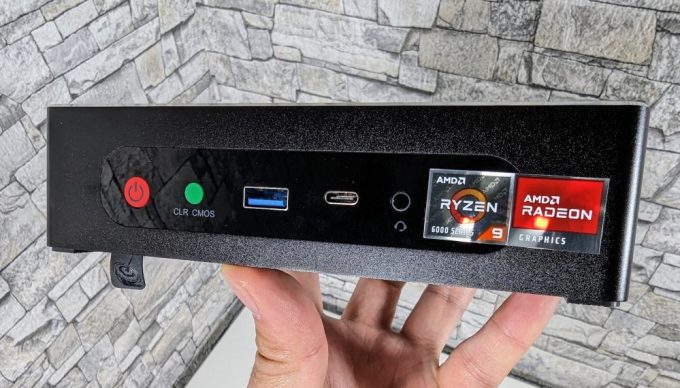 On the back are DC-IN, Wired LAN, HDMI 2.1 x4, USB3.0 Type-A x2, USB2.0 Type-A x2. Lots of ports. It also has 4x HDMI and outputs up to 8k @ 60Hz resolution. It will be suitable for trading and so on.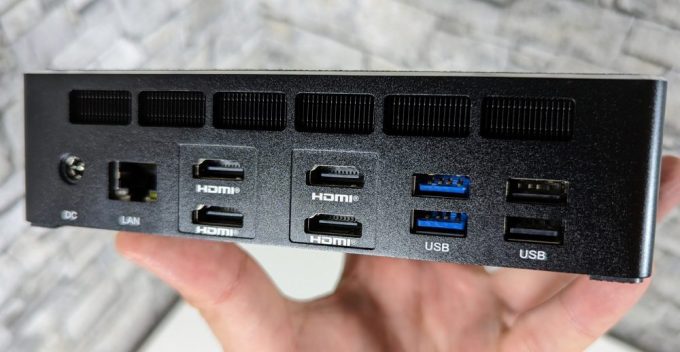 Both sides have ventilation holes.
The bottom has long rubber feet and screw holes. By removing 4 screws, you can easily access the inner panel. You can easily remove the bottom panel after removing the screws by pulling on the protruding part on the bottom right.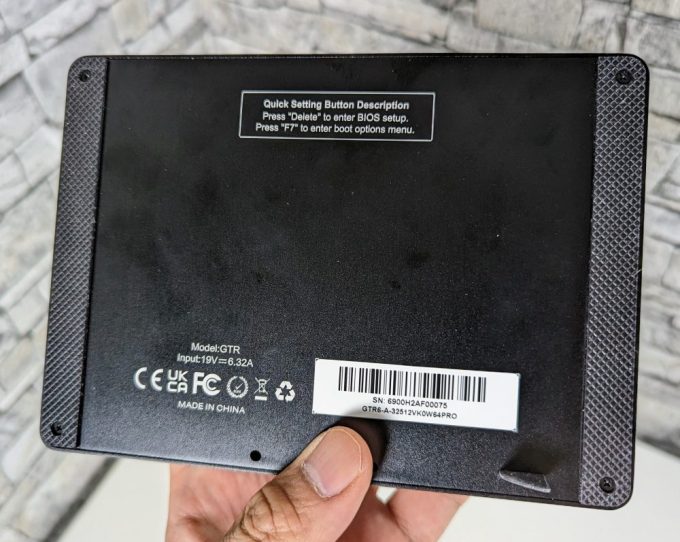 The actual weight is 820 grams. It's mild.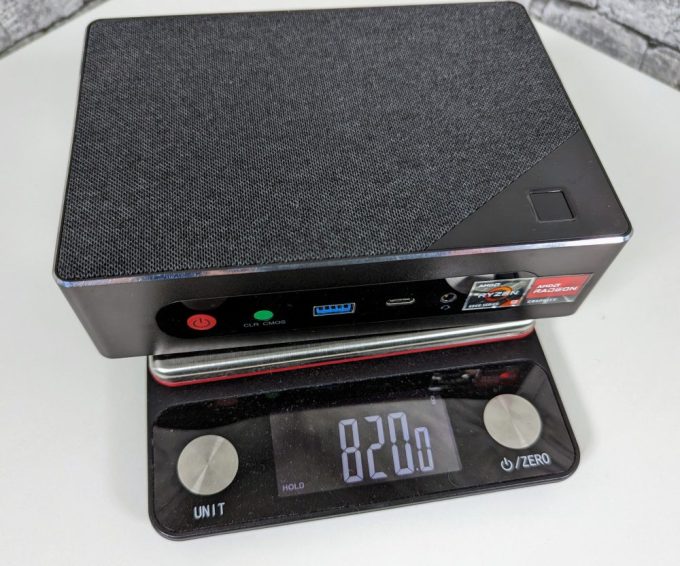 Replace or add memory/storage
If you remove the four screws on the bottom with a Phillips screwdriver, the fan will pop out as shown below.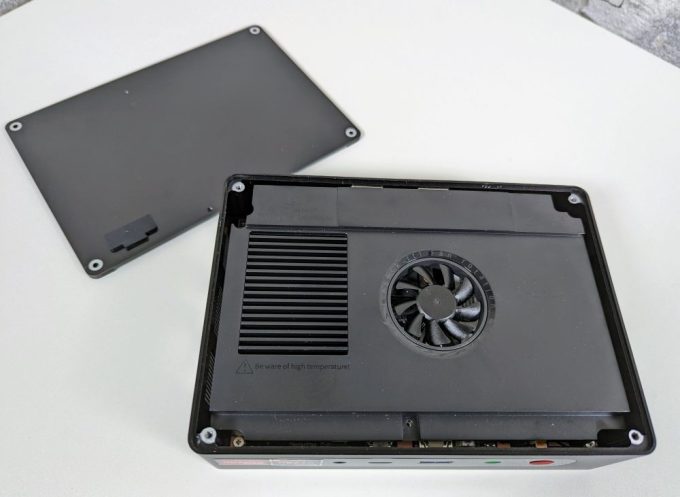 If you remove 3 more screws from here, you can see the inner panel. The contents are packed and the arrangement is beautiful.
The RAM contains two DDR5-4800MHz SO-DIMM slots. The 32GB version comes with two 16GB Crucials. Of course, it is easily replaceable and expandable up to 64GB. Storage also contains a PCIe 4.0 NVMe M.2 2280 SSD slot for main storage and a SATA M.2 2280 slot for expansion.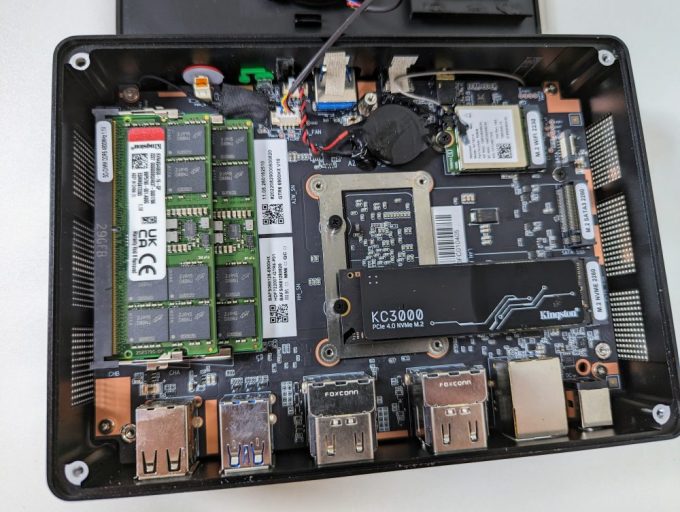 Normative score
Let's take a look at the benchmark results.
In CINEBENCH R23, single core 1,598 points, multi-core 11,511 points.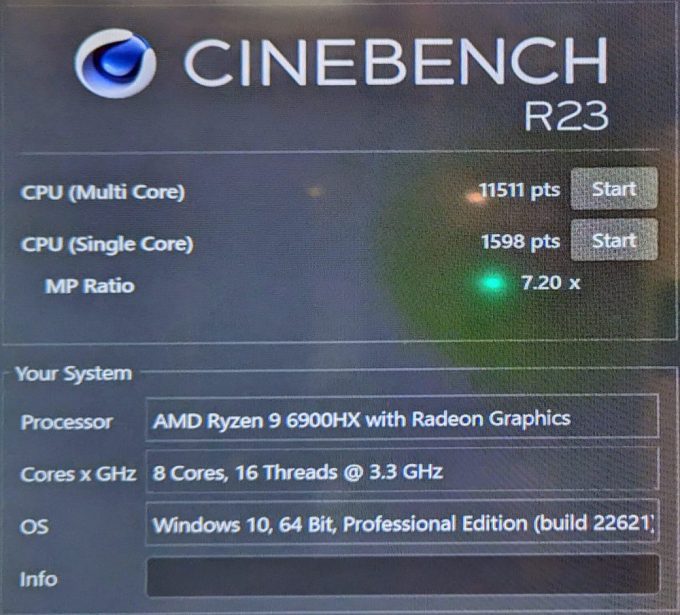 Other chip comparison as below. The single core performance is particularly high.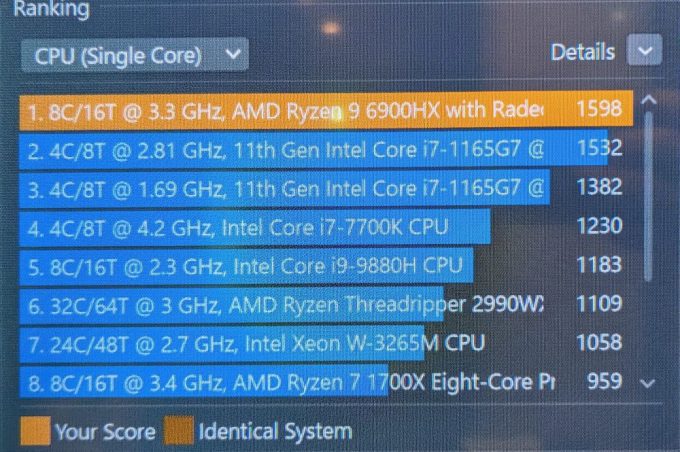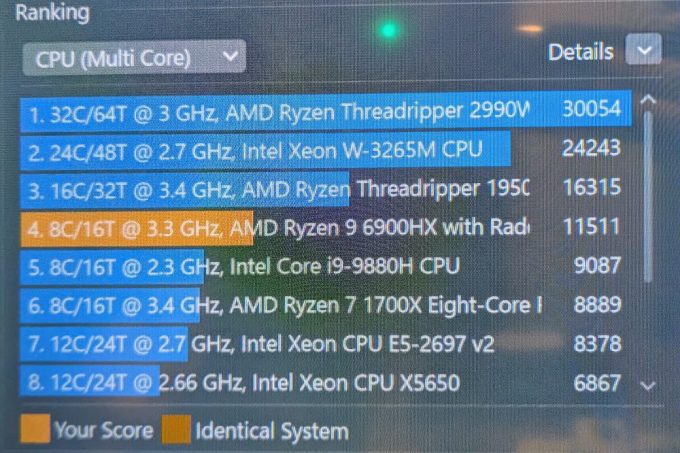 The CrystalDiskMark measurement values ​​are as follows. The number of reads is over 7000MB/s. PCIe 4.0 storage is extremely fast in reading and writing.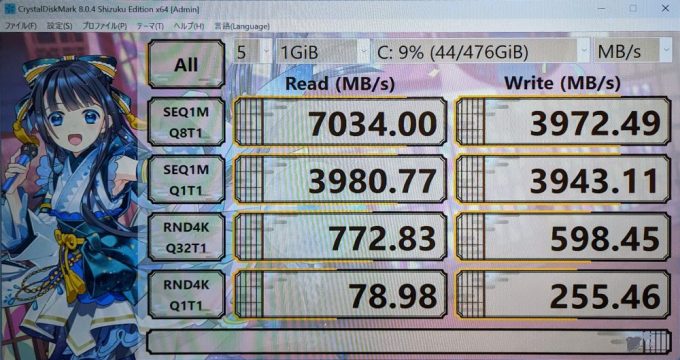 FF14 seat, but 9076 in "high quality (desktop computer)" with higher loading.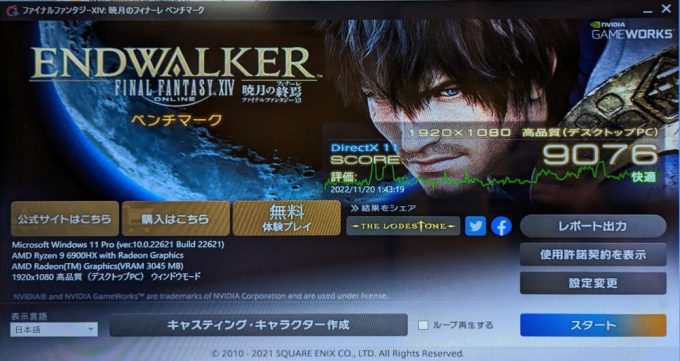 Standard Quality (Desktop) is 11999.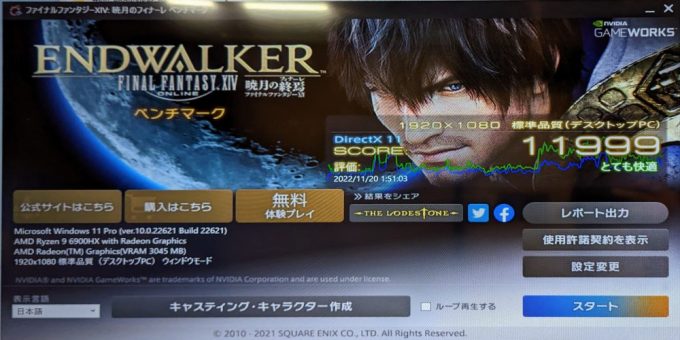 For those who want a fast mini PC for gaming and video editing
One that stands for the world of mini PCs, where high specs are escaping these days. Since mini PCs were low-spec desktop computers that didn't take up much space, many high-performance machines capable of video editing and gaming appeared in just a year or two.
This machine is of high quality and has been finished as one to a high degree of satisfaction. It's convenient to be able to log in instantly using fingerprint authentication at the bottom of the screen.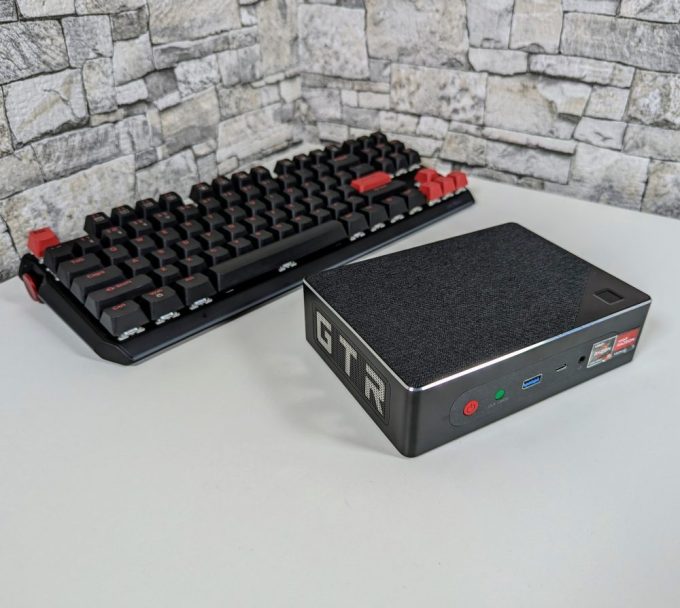 So, if you are looking for a compact, high-performance mini PC that doesn't take up much space on your desk, check this out!
YouTube Channel Daily Gadget!
("Updated almost daily!)
Daily Gadget posts product reviews and interview videos to YouTube almost every day, including on ultra-mini PCs, smartphones, tablets, and vintage PCs.
Akane Furinkazan and Ken, VTubers for the Daily Gadget video section, report loosely.
Please subscribe to the channel from ↓!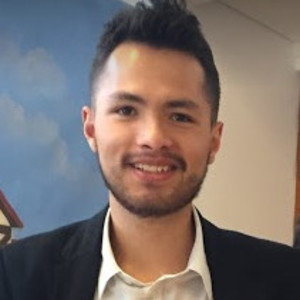 "Travel maven. Beer expert. Subtly charming alcohol fan. Internet junkie. Avid bacon scholar."