On Thursday, June 17 at Viva Technology 2021, McKinsey Global Institute (MGI) unveils its annual study on the place of intangible assets, or intangibles, in corporate growth called "Getting tangible things about intangible assets. The future of growth and productivity?".
Towards an intangible economy
This study is based on specific sector analyzes of 11 major global economies – the United State And 10 European countries including France – and on the prospects of nearly 860 leaders. The conclusion is as follows: investment in intangible assets, i.e. intellectual property, research and development, software, technology, human capital … is associated with the growth of companies. In detail, between 1995 and 2019, the sectors that invested most in intangible goods recorded a growth in gross value added (GVA) of 28% higher than other sectors.
"There is an overall correlation between the level of investment in intangible assets and growthEric Hazan, Senior Partner at McKinsey and Board Member of the McKinsey Global Institute (MGI), sums up to digital factory. To reach this conclusion, MGI"Correlations between total factor productivity, which corresponds to technical progress, and the countries, economic sectors and firms that invested the most in intangible assetsHe adds, but identifies, however, that some companies grow without investing significantly in intangible capital, but these are exceptions in the current context.
France is medium
Over the past 25 years, the 11 economies surveyed have experienced 63% growth in total value added. At the same time, investments in intangible assets increased by 29%, or $2 trillion. Within this group, France is slightly above average with 10.1% of BAV invested in intangible capital; The average is 9.7%. Sweden ranks first with 12.3% followed by the United States (10.7%).
These numbers show that not all countries are equal when it comes to intangible assets. "There are economic sectors that have already started investing heavily in the past 25 years. For example, we find financial services, information and communication technologies, media and entertainment …Eric Hazan explains: "Thus, these sectors benefit faster from the growth associated with intangible assets, which leads to disparities between countries according to the number of sectors represented within each country.
At the microeconomic level, the study interviewed nearly 860 CEOs to answer the question: Does investing in intangible assets have an impact on business growth? "In the sample, on average, the 10% of those with the most growth invest approximately 2.6 times more in intangible assets than the others.Eric Hazan details. In the financial sectors for example, Those with the greatest growth invest 5.5 times more than others, 5.2 times more in the telecom, media and technology sector and 8 times more in retail"Continue
Combine assets, winning combo
Those who accumulate all kinds of intangible assets have greater growth due to "Investments in intangible assets respond to each other. For example, investing in human capital – training and education – is highly synergistic with investing in digital analytics because it creates much higher work productivity."Eric Hazan details. In other words,"Intangible asset mix boosts productivity".
Thus, companies that have invested in the four categories of intangible assets (innovation capital, digital and analytics capital, human and relationship capital, and business capital) grow 2 to 2.5 times faster than other companies that do not invest in these categories of intangible assets. tangible.
So how do we envision the growth of tomorrow? The study notes that during 2020, in the midst of the COVID-19 crisis, investments in intangible assets increased. "We believe that the composition of growth will be somewhat different, and therefore investments in intangible assets will play a larger role."Eric Hazan expects.
Great value creation potential
Therefore, the potential for value creation is enormous. According to the consulting firm, if 10% more companies could reach the same level as the top performers in terms of intangible investment and total value added growth, a trillion dollars could be added to the growth of OECD economies. This equates to a 2.7% increase across all sectors of these countries.
The study says that to push countries and companies to move in this direction, it is now necessary to review the classification of intangible assets. "Currently, intangible assets are accounted for as expenses while they are assets"Human skills are at the heart of this transformation," notes Eric Hazan, who adds.Behind all this there is a dire need for training', he concludes.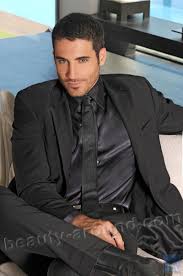 "Certified tv guru. Reader. Professional writer. Avid introvert. Extreme pop culture buff."