Citroen He presented his vision for urban mobility in the future. For the manufacturer, this navigation is autonomous, combined and electric. Shared by users but also operators. The concept, called Citroën Autonomous Mobility Vision, is based on the "Citroën Skate", an autonomous platform that can be equipped with different units (called "Pods") depending on the use. The concept was designed as part of The Urban Collëctif, a partnership with JCDecaux and Accor, the two companies announce on Wednesday, September 29, 2021.
Open approach to all
The Citroën Skate platform can accommodate all types of compatible capsules from other manufacturers. Citroën is still the owner of the technology that powers the Skate, but it will share useful information to connect the Pod so that any company that wants to design their own transmission unit can.
Citroën Skate includes electric, induction charging and autonomous technologies. Equipped with all necessary sensors, this chassis has four multi-directional wheels designed by new Year. It can cruise at 25 km/h on dedicated roads and operate approximately 24 hours a day, 7 days a week. The idea is to pick up a pod from one place, before dropping it somewhere else and hanging another pod. Citroën specifies that the pod positioning maneuver takes place in less than 10 seconds.

Citroën skate that can accommodate various "capsules".

JCDecaux joint mobility
Citroën, Accor and JCDecaux offer three pods designed in partnership with the Citroën design team: Sofitel en Voyage is designed for advanced mobility experiences; Pullman Power Fitness allows you to exercise while on the move; JCDecaux City Provider is designed to provide an on-demand and accessible urban mobility service. Other types of pods have yet to be invented and the possibilities seem endless since the design teams at Citroën found 60 ideas in two daysAccording to Pierre Leclerc, global Citroën designer.

View all the centuries and the Citroën Skate invented by the partners.
The JCDecaux City Provider specifically attempts to reference JCDecaux bus shelters in its design. The piping mixes different materials and textures with textured black, satin aluminum, dark tinted windows, a light wood look and plants. It can accommodate up to 5 people, prams or wheelchairs, in two spaces: one sheltered and the other open but protected from bad weather. Two interactive displays and USB charging ports complete the device. JCDecaux City Provider must offer a commuting solution between public transportation and private cars. While the idea is not to transport a large flow of people, the goal is to maximize usage via an on-demand transport service.
Accor . Sports and Wellbeing
On the Accor side, the goal is "Extending the Hotel Experience to Customers Beyond the Walls"Sebastian Bazin, CEO of Accor. Whether it's a transfer to the airport or train station, a visit to a cultural venue or a business trip. Sofitel En Voyage Pod is designed for Limousine Service ReplacementComments by Pierre Leclerc. Passengers enter through large glass doors through which they can enjoy the city. Up to three passengers can be seated on the red seat. A bar and tablet are also available.

Sofitel Travel Pod is designed to replace limousine services.
With Pullman Power Fitness, the goal is to make transportation time beneficial. Only one passenger can board the boat and choose to paddle or ride a bike. The windows do not allow people outside to see what is happening inside the passenger compartment, but the passenger can enjoy outside. Three different Pod modes can be accessed, varying colours, lighting ambiance, and training. In the end, the partners already imagine a 3D coach to encourage the athlete. These capsules can be booked in the ALL (Accor Live Limitless) app.
As for whether this vision is achievable, the partners seem to be convinced. Vincent Cope, CEO of Citroën, confirmed that a 'physical vision' From this view you will see the light of day in From 5 to 7 yearsWhen self-driving technology becomes available.

The Pullman Power Fitness Case was designed as a mini gym.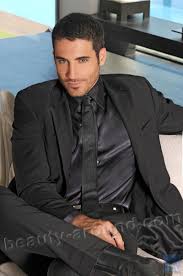 "Certified tv guru. Reader. Professional writer. Avid introvert. Extreme pop culture buff."