Responsibility and Cooperation
Under the banner "Towards a Stronger Culture of Industry Responsibility: In Europe and Beyond", the EGBA has confirmed that there will be a second edition of the European Safer Gambling Week. The event will take place from 17- 23 October 2022. The ESGW is a cross-industry initiative to promote safe gambling across Europe. It is being organised by 13 online gambling associations, including the EGBA.
Safer Gambling
Demands from legislators and the general public for safer gambling continue to grow across Europe. To this end, the EGBA say it is essential that gambling companies act responsibly to ensure that they have a sustainable future. Martin Haager of the EGBA has said that stricter regulation will become inevitable if online gambling companies do not enact safer gambling practices. This will impact on the online gambling industry to run profitable enterprises. His vision is a culture of responsibility and cooperation so that the industry is better organised and represented.
Variances Between Countries
While many people like to claim that the EU is a homogenous organisation imposing regulation from the centre, you only have to look at the gambling industry to realise that this is not true. The variances in legislation between the different EU member countries on gambling laws are enormous.
For example, the state-owned Svenska Spel was the only company permitted to offer online gambling in Sweden.  In France, although online gambling is legal, online operators can't obtain a license. In Poland, online betting is allowed on sports and esports, but online casinos in Poland are run by a state-owned monopoly. A new gambling act in the Netherlands in 2021 saw online casinos legalised in an attempt to lure players away from offshore organisations. Meanwhile, a Maltese gambling license is largely regarded as one of the most respected in the world. An operator with a license from Malta has to be transparent, fair and honest.
Platform to Share Information
With so many discrepancies between the member countries, a European online gambling associations platform has been created to bring together the national trade associations. The aim is to enhance cooperation and help industry actors share information and best practices. The purpose is to ensure that different markets can learn from each other about what self-regulatory initiatives work well and which do not. The EGBA say that they want to create a supportive ecosystem between the different industry bodies which can then amplify the industry voice.
Twenty-One Trade Bodies
The platform brings together 21 trade bodies from across the trading block. They include those representing operators in France, Belgium, Romania, Germany, Greece and Poland, to name but a few. By coming together, the trade body representatives share knowledge, experience and best practice. In turn, they meet with political and regulatory leadership in different countries to identify problems and find solutions.
Simple Rules to Follow
The EGBA encourages all companies involved in the online gambling sector to become a member of a trade association. They also encourage operators to invest in relationships with stakeholders and critics. They encourage open, honest and transparent activities in order to build trust in the industry.
European Safer Gambling Week
The ESGW was launched for the first time in 2021. It was a succus last year and now the EGBA says that it is looking forward to open, honest and constructive conversations about safer gambling this year.
Who Are The EGBA?
The European Gaming and Betting Association, based in Brussels, is a trading association. It represents the leading online gaming and betting operators that are licensed and regulated within the EU. The EGBA works with EU regulatory authorities, national governments, and other stakeholders. The aim is to create a well-regulated online gambling market with clear channels and high levels of consumer protection. In addition, the organisation is keen to take on board the realities of what happens in online gambling and online customer demand.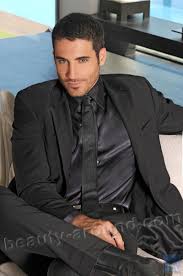 "Certified tv guru. Reader. Professional writer. Avid introvert. Extreme pop culture buff."