It is reported that Edeka has decided not to further develop "Scan & Go". This is from the report "Lebensmittel Zeitung" Outside, which refers to sources from circles close to the company. According to them, the new technology should not be developed because the expectations of the system are not yet fulfilled.
"Scan & Go" is a functionality that has been integrated into the Edeka app. Customers can scan the products in the store independently. This eliminates discharge at the exit and waiting times in the exit belt. You just show the cashier the code that needs to be scanned. You can then pay as usual. Alternatively, the purchase can also be paid directly using the payment method stored in the Edeka app.
Edeka customers can breathe a sigh of relief: the supermarket has reached an agreement with the major manufacturer
Edeka: Scan & Go will continue for the time being

Although further development of Scan & Go is currently on hold, this does not mean that Edeka will decommission previous systems. Customers can continue to use the application including the Scan & Go functionality as usual. The job is only available in selected markets so far. Additional branches may not be added due to existing plans.
Technical issues that may arise with the application should also be fixed. The pause taken should be used to analyze the number of users and to evaluate the payment methods that Edeka intends to use in the future. As soon as there is something new about Scan & Go in Edeka, we will update the article accordingly.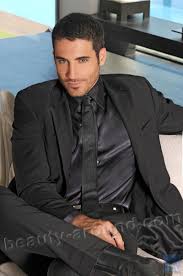 "Certified tv guru. Reader. Professional writer. Avid introvert. Extreme pop culture buff."