Research press release
Nature Communications
May 3, 2023
Ecology: a tree map of the African continent
Paper reporting that a tree cover map, down to the level of individual canopies of trees, has been created for the entire continent of Africa.Nature CommunicationsTo be published in Our findings indicate that about 30% of the continent's tree cover is non-forest, much higher than previously published projections, and the Department of Lands, Reforestation and Nature suggest that it may be a reference for climate change countermeasures (NCS) that The authors express the view that the tree cover mapping method presented in this paper may pave the way for accurate and consistent tree monitoring on a global scale and enhance the ability to monitor wood resources.
Forests and other tree-based ecosystems are central to climate change mitigation strategies and require direct support from quality control systems. Quantification of tree cover other than forests is subject to limitations in terms of satellite data acquisition and processing, differences in terrestrial monitoring methods between countries, and variability in monitoring data from country to country. It has been challenging because advances in remote sensing and machine learning have made it possible to map individual tree canopies over vast geographic regions, such as West Africa, but no high-resolution measurements have been made at the continental scale.
Florian Rainer and colleagues used high-resolution (3-meter resolution) satellite imagery and deep learning models to map tree cover across the African continent. This tree cover included individual canopies (such as the branches and leaves of woody plants) and even free-standing trees. They found that 29% of tree cover in Africa is classified as non-forest land (such as cropland and grassland). In some countries (Libya, Niger, Mali, Sudan, etc.) more than 50% of the tree cover was non-forest land. The results show that a surprising number of tall trees grow in areas of the African continent with lower rainfall, expanding observations previously limited to West Africa.
The current study provides a more robust and comprehensive assessment of tree cover in Africa than previous measurements and is important for biomass monitoring, sustainable land management, and natural environment conservation. It could make sense.
Springer Nature is committed to raising awareness of the United Nations Sustainable Development Goals and relevant information and guides found in magazines and books. The research described in this press release relates to Goal 15 (Life on Earth). See here for details.
(https://press.springernature.com/sdgs/24645444)
doi: 10.1038/s41467-023-37880-4
"Nature's Landmarks" is a translated version of a press release from Nature's Public Affairs Division. If you need more accurate and detailed information, be sure to refer to the original article.
Return to the list of "Highlights of Interest" articles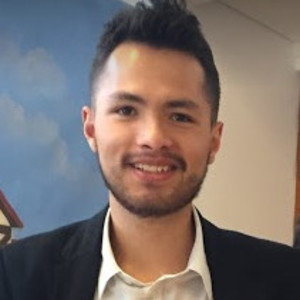 "Travel maven. Beer expert. Subtly charming alcohol fan. Internet junkie. Avid bacon scholar."