Researchers want to use synthetic fuels to enable zero-emission air transportation. The key is the manufacturing process that should enable the mass production of e-fuels. There is already a pilot plant on campus in Karlsruhe.
Airplanes have made travel much easier and faster, but they are a problem when it comes to climate change. Because it emits large amounts of gases harmful to the climate such as carbon dioxide. It will likely be some time before there are efficient electric aircraft that can also cover long distances. Until then, synthetic fuels, or so-called e-fuels, could be the answer. It is mainly made of water and ambient air. If you use electricity from renewable energy sources for this process, it is climate neutral.
Results from the coronavirus shutdown should make planes less harmful to the climate
In theory, this sounds great. But in practice, it is not yet possible to produce synthetic fuels in sufficient quantities at an appropriate cost. Scientists at Karlsruhe Institute of Technology (KIT) want to change that with partners from other universities and industries. In the KEROGREEN research project, innovative plasma technology is used to produce electronic fuels.
Industrial fuels: four and a half years of development
Many researchers are looking for ways to make air traffic climate neutral. "Batteries, hydrogen, and hybrid solutions are not suitable due to their low energy density," says Peter Pfeiffer, a professor at the KIT Institute for Precision Process Engineering and a spokesperson for the KEROGREEN research project. "In contrast, biofuels compete with food production and the natural environment because of the areas of cultivation required."
So Pfeiffer's vision is a new kerosene made from air and water. For this to succeed, several partners have joined forces: in addition to KIT, the Dutch Institute for Fundamental Energy Research (DIFFER) as coordinator, the Flemish Institute for Technology Research (VITO) and the companies INERATEC, a subsidiary of KIT, Hygear and Cerpotech. The KEROGREEN project is funded by the European Union.
It took the team four and a half years to develop a scalable process that experts believe is sustainable. It is based on new plasma technology and fits into a container unit.
Known processes for electronic fuel production are included
The process is mainly based on three steps: First, the researchers use the ambient air or the carbon dioxide it contains. They feed it into a reactor and break it down into carbon monoxide (CO) and oxygen. This is done using plasma generated by microwave radiation. In the next step, they remove the oxygen and convert some of the carbon dioxide into hydrogen in a second reactor. To do this, they use the so-called water-gas transformation reaction. The process is well proven to reduce the carbon dioxide content of the syngas.
What remains is hydrogen and carbon dioxide, which scientists in this assembly refer to as syngas.
Polygon films on aircraft reduce energy consumption and CO2 emissions
In a third reactor, they convert the remaining carbon dioxide into hydrocarbons via the Fischer-Tropsch synthesis, also known. High-molecular hydrocarbons are broken down in the plant during the process. In the end, a product is created that corresponds to the primary component of fuels that are otherwise used in air traffic. E-fuel can be refined into kerosene or stored as an energy storage.
The e-fuel manufacturing process is scalable
The researchers see two potential uses for their plasma technology: On the one hand, the systems can be scaled up to the megawatt range. On the other hand, it will also be possible to use it decentralized. "Future systems will be modular and scalable and can therefore be easily integrated into an offshore wind farm or solar park in the desert," Pfeiffer says. "If there is no wind or sun, the plasma reactor will pause and simply start again with the available energy."
There is currently a pilot plant for the production of electronic fuels on the KIT campus, even if every practical step is not fully developed technically. Pfeiffer is sure this form of synthetic fuel manufacturing has a future: "The new manufacturing process is particularly resource-friendly because scarce raw materials are not used," he says.
"With renewable energy and carbon dioxide directly from the atmosphere, a closed carbon cycle is created. We can even continue to use the existing infrastructure for storage, transportation, aircraft refueling, and above all engine technology."
We should not forget: E-fuel also emits no sulfur and less soot and nitrogen oxides (NOx) than conventional kerosene.
Read more about e-fuels: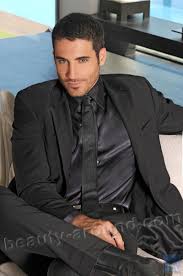 "Certified tv guru. Reader. Professional writer. Avid introvert. Extreme pop culture buff."