48745
DZ Bank was among the first to use a blockchain-based usage-based billing model. Annerton accompanied the project as legal counsel.
Ads

DZ Bank introduces a new usage-based billing model based on blockchain technology, making it one of the first banks to incorporate this "pay-per-use" variant into their business model.
As the central institute for the cooperative financial group of Volksbanken Raiffeisenbanken and the central bank, DZ Bank is responsible for all 800 cooperative banks in Germany. DZ Bank has been working on DLT (Distributed Ledger Technology) capabilities for several years and is now one of the first banks to use a "pay-as-you-go" model to bill usage data from the blockchain to real accounts.
The institute worked with startup PayperChain, a B2B-based blockchain platform, on a new business model that, after collecting all consumption data via the Internet of Things (IoT), enables a secure and automated billing process for businesses. The model is also used by R+V Versicherung, among others, to create flexible insurance models with the help of data from the Internet of Things.
Annerton has been advising DZ Bank for several years and has also supported the bank on this project. The mandate included regulatory legal advice and a DLT.
The two partners, Ali Reda Siadat, and Dr. Matthew Schindel and Dr. Anna L. Iso Wagner, d. Susan Grohe, Christian Walz, Ramona Patricia Legel and Till Christopher Otto.
sts / LTO . editorial team
Participating law firms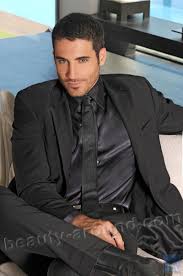 "Certified tv guru. Reader. Professional writer. Avid introvert. Extreme pop culture buff."