TORONTO, November 1, 2021 – dynaCERT Inc. is pleased. (TSX: DYA) (OTCQX: DYFSF) (FRA: DMJ) ("dynaCERT" or "the Company") announces the implementation of its flagship HydraGEN and HydraLytica telematics technology, Sofina Foods Inc. ("Sofina") in Canada.
KarbonKleen Inc ("KarbonKleen"), dynaCERT's preferred systems provider, has announced that Sofina will expand its dynaCERT facility from four (4) units of HydraGEN technology to twenty (20) units using dynaCERT's patented technology to improve the efficiency of diesel engines and reduce their pollutant emissions. .
KarbonKleen has successfully agreed to implement dynaCERT technology with Sofina. As part of the growing global hydrogen economy, dynaCERT's patented technology creates hydrogen and oxygen on demand through a unique patented electrolysis system and delivers these gases to internal combustion engines through air intake, resulting in better combustion, lower carbon emissions and higher efficiency. in fuel consumption. DynaCERT technology is designed for use in many types and sizes of diesel engines used in road vehicles, refrigerated trailers, all-terrain construction equipment, power generation equipment, mining and forestry machinery, barges and railroad locomotives.
With a total of twenty (20) HG1 HydraGEN units delivered from dynaCERT to Sofina, KarbonKleen is now able to provide its customers with HydraLytica technology, our proprietary global software technology. Users of dynaCERT's HydraGEN technology can see exactly how much carbon dioxide they are generating on their computers or mobile phones, not just as a whole, but for each individual truck or diesel engine.
Sofina Foods said: "The company will adopt this technology as part of its ongoing commitment to continuously improve the environmental performance of its operations and products. The company is known for working with its customers and suppliers to find ways to reduce its environmental impact. Operations Collaboration with KarbonKleen on the use of dynaCERT technology is in line with these principles." More information is available at http://www.sofinafoods.com.
"Sofina Foods management has set practical and immediate sustainability goals, and this is very commendable," said Kelly Ellis, KarbonKleen's Executive Vice President of Marketing. With the continued use of dynaCERT's HydraGEN technology, the entire KarbonKleen team continues its efforts to provide well-known North American companies with solutions To counter climate change. Although the ongoing economic downturn as a result of COVID initially delayed the start-up of the 3,000 HydraGEN units promised by KarbonKleen, our company continues to offer its customers attractive financing options for the unique KarbonKleen leasing program."
Jim Payne, President and CEO of DynaCERT, said: "dynaCERT congratulates the entire Sofina Foods team on the important steps the company is taking to contribute to sustainability with respect to climate change. DynaCERT congratulates KarbonKleen and Sofina Foods for their uncompromising approach and commitment to innovative technologies to reduce emissions. In internal combustion engines.The patented HydraGEN technology and HydraLytica program are perfect for Sofina Foods and are testament to the company's increased efforts to help combat Sofina Foods' dynaCERT units combat climate change, demonstrating KarbonKleen's commitment to the environment and continued ability to find suitable customers in America. North for our carbon reduction technology."
About DynaCERT Inc.
dynaCERT manufactures and markets carbon reduction technologies along with its proprietary HydraLytica Informatics, a real-time fuel and greenhouse gas emissions monitoring method developed to track future emissions allocations for internal combustion engine use. In the context of an increasingly important international hydrogen economy, we use our patented technology to generate hydrogen and oxygen as required using our unique electrolysis system. These gases are introduced through the air supply and improve combustion or contribute to reducing carbon dioxide emissions and increasing fuel efficiency. Our technology is compatible with many types and sizes of diesel engines such as those used in automobiles, refrigerated trucks, off-road construction, power generation, mining and forestry machinery, ships and railroad locomotives. Website: www.dynaCERT.com.
Note to the reader
Except for statements of historical facts, this press release contains certain "forward-looking information" within the meaning of applicable securities laws. Forward-looking information is often identified by terms such as "plan," "expects," "anticipates," "intends," "believes," "expects," "estimates," and other similar words or statements that indicate that certain events or circumstances will occur. Enter "can" or "become". We assume that the expectations contained in this forward-looking information are based on reasonable assumptions; However, no guarantee can be given as to the correctness of these predictions. We cannot guarantee future results, performance or success. Therefore, no guarantee can be given that actual results will correspond in whole or in part with the results contained in the forward-looking information.
Forward-looking information is based on management's opinions and estimates at the time these statements were made and is subject to a number of risks, uncertainties and other factors that could cause actual events or results to differ materially from those in the forward-looking information. Certain risks and factors that could cause results to differ materially from those expressed in the forward-looking information include, but are not limited to, uncertainty about whether our strategies and business plans will achieve the expected benefits; availability and investment costs; The ability to identify and develop new products and technologies and thus achieve commercial success; The amount of expenditure required to maintain and increase the quality of products and services; changes in technology, laws and regulations; Uncertainty about the emerging hydrogen economy, including the hydrogen economy, which is developing at an unexpected pace; Our ability to establish and maintain strategic relationships and distribution agreements; In addition to the other risk factors described in our SEDAR profile at www.sedar.com. Readers are cautioned not to view this list of risk factors as exhaustive.
These cautionary statements apply to the forward-looking information contained in this press release. We are under no obligation to update any forward-looking information to reflect actual results or our changing expectations unless required by applicable law. Readers are cautioned against undue reliance on such forward-looking information.
The Toronto Stock Exchange and its regulatory bodies ("Regulation Services Provider" in the Toronto Stock Exchange's Articles of Association) assume no responsibility for the adequacy or accuracy of this news release.
For the board:
Murray James Payne, CEO
For more information please contact:
Jim Payne, CEO and President
dynaCERT . company
#101 – 501 Alliance Avenue
Toronto, Ontario M6N 2J1
+1 (416) 766-9691 × 2
Investor Relations
dynaCERT . company
Nancy Massicott
+1 (416) 766-9691 × 1
The source language (usually English) in which the original text is published is the official, authorized and legally valid version. This translation is included for better understanding. The German version can be abbreviated or abbreviated. We assume no responsibility or liability for the content, correctness, suitability or accuracy of this translation. From the translator's point of view the message does not constitute a buy or sell recommendation! Please note the original report in English at www.sedar.com, www.sec.gov, www.asx.com.au/ or on the company's website!
The original report in English can be found through the following link:
https://www.irw-press.at/press_html.aspx?messageID=62339
The translated message can be found under the following link:
https://www.irw-press.at/press_html.aspx?messageID=62339&tr=1
Register for the newsletter:
The current press releases of this company directly in your mailbox:
http://www.irw-press.com/alert_subscription.php?lang=de&isin=CA26780A1084
Ad posted by IRW-Press.com. The broadcaster is responsible for the content.
Free reprint is permitted provided the source is acknowledged.
CA26780A1084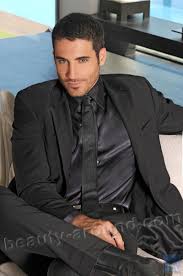 "Certified tv guru. Reader. Professional writer. Avid introvert. Extreme pop culture buff."