DS 4 technology and travel. After the DS 9, it's the compact DS 4 that reaches the franchise. An important model that should become the most widely distributed by the manufacturer. And in my opinion, the most successful vehicle in the range. During my testing on the new DS 4, Bastien Schaup, Marketing Director of DS Automobiles confirmed to me that Paris is an integral part of the DS. That is why the French capital is again in the spotlight in the advertising spot of the brand. But beware: the movie was not shot in Paris. No, here, it's the DS 4 that takes Paris with him on a ride! How do? You will understand.
DS 4 between technology and travel
Indeed, as the car rolls, the symbols of Paris light up its way. Lampposts, a metro station, the Opera Garnier or the Arc de Triomphe, show Paris along the way. One way to show that by driving aboard the DS 4, you are taking a part of Paris with you, whatever your destination. And internationally, to insist once again on the French roots of the premium accord, designed in France, like all DS, and inspired by the capital.
Besides Paris, the film takes on what would now be called DS codes. Like the night it presents a beautiful luminous contrast between the environment and the vehicle. Which also allows to insist on the luminous signatures that always fascinate DS. Or a clever interior that drowns us behind the wheel of a car, as if we'd better made the wish to sit there. Last tag, popular music reorganization. Here, DS has chosen the New World Symphony by Antonin Dvorak. Did you ring a bell? But lo! This is a topic popularized in France by Serge Gainsbourg at the end of the 1960s. The French artist mixed this symphony with works by Charles Baudelaire, Edgar Allan Poe, and Louis Bowles to create the initials BB in honor of Ginsburg to the famous Brigitte Bardot, at the end of a romantic affair. So, seduced? seduced? DS 4 is already available!
See you Monday at AUTOMOTIVE-MARKETING.FR for an exclusive interview with Bastien SCHUPP.
To discover too
New DS 9: The Power of Style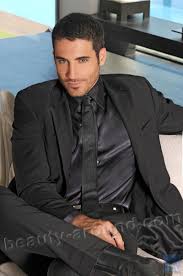 "Certified tv guru. Reader. Professional writer. Avid introvert. Extreme pop culture buff."