Dixa and WeWow Exhibition at Websummit 2021
The combination of customer experience technology and talented employees provides an attractive opportunity for fast-growing companies to expand across Europe and the United States and "skip" the competition
Dixa, the European leader in customer experience technology (CX technology), and WeWow, a boutique customer service company focused on fast-growing businesses, are teaming up to revive the business to support rapid growth in their growth trajectory. The companies based in Copenhagen and Valencia will present their partnership at the Web Summit in Lisbon in November.
"We firmly believe that today's fast-growing companies need a combination of great technology and talent to provide the best service to their customers," said Mads Vossilos, CEO of Dixa. WeWow and Dixa clearly focus on fast-growing companies because both companies come from this field themselves. Through our partnership, we bring together excellent technology and the best talent in customer service and would like to bring the knowledge we have gained over the years to help these companies grow faster. "
"Fast growth companies have different requirements than traditional companies can offer," says Marije Sluis, Growth Lead at weWow. Business growth is often fraught with problems, but outsourcing customer service is risky and impersonal. This is why we offer a choice Common sizing, i.e. developing and assembling the best team and best technology along with these companies as a scalable arm for their own teams. With weWow and Dixa, our partners are ready for trouble-free scaling."
Discount on sizing for the first year
The partnership provides an attractive entry period during which both companies offer their services at discounted rates. This allows extended companies to take full advantage of the partnership without the need for full financial investment.
Shane McNulty, Vice President of Partners at Dixa, and Hans Schaefer, co-founder of weWow added, "We know we deliver better overall results in terms of employee satisfaction, customer satisfaction and efficiency, and we fully believe that innovative customer experience technology when combined with highly talented employees, will To value added services, which really makes the difference. That is why we are offering our partners the opportunity to work with us at discounted rates during this period to show them the value we can offer our customers."
CXLab with the latest technology
To demonstrate the power of this combination of technology and talent, Dixa and WeWow are creating an all-new CXLab in Valencia. "Expansion companies can see here in a live environment how excellent technology-based customer service works in a different way," says Sluis. "It's not a demo, it's a real, real-time experience of how technology works. We're not just working with Dixa, but with many integrated technology partners and the tools that customer service employees need to operate successfully today." CXLab will open on December 1.
The source language in which the original text is published is the official and authorized version. Translations will be included for better understanding. Only the language version originally published is legally valid. So you should compare the translations to the original language version of the post.
View the original on businesswire.com: https://www.businesswire.com/news/home/20211101005790/de/
Conor O'Keefe
fire on the hill
+44 (0) 7710685742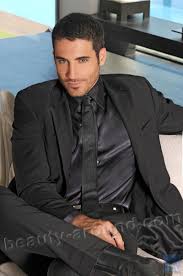 "Certified tv guru. Reader. Professional writer. Avid introvert. Extreme pop culture buff."