This is remarkable considering that his work "Everydays: The First 5000 Days" is the first purely digital artwork called by famous auction house Christie's – and appeared on the virtual table at a proud price of around $ 69 million.
Unlike the work of analog professionals, this is called "NFT," meaning a non-exchangeable symbol. NFT technology enables highly specific and individual digital values ​​to be traded on the blockchain. NFTs operate in a similar way to cryptocurrencies, but unlike cryptocurrencies like Bitcoin, they are not freely interchangeable (non-exchangeable), because both of these tokens are "sealed" with a long alphanumeric code that is stored on the blockchain and each time the current owner appears. The digital asset – a photo, document, or video – may already be generic, but the specific signature creates a uniqueness that makes NFTs particularly interesting to collectors, investors, and art dealers.
Indeed: the trade in NFTs has now reached proportions, the experts on the tulip mania of the 17th century. remind. The comparison with the first documented speculative bubble in history is quite straightforward, because although the value of an art object is always in the eye of the beholder, NFTs take this subjectivity to the extreme. Jack Dorsey sold a digitally signed copy of his first tweet for $ 2.9 million, while the icon for the New York Times column already published in PNG format fetched around half a million euros. Sports clubs, singers, and TV personalities – hardly anyone is now not selling their NFT. Sorare startup recently managed to convince clubs FC Bayern Munich, Schalke 04 and Bayer Leverkusen to code their players and bring them to the Ethereum blockchain. NFTs can be created in any number of copies with just a few clicks and it looks like a kind of license to print money.
This is an article from our printed edition 4/2021. Request a free trial subscription.
Right now, there is one record hunting down the next and anyone with the right nose could become a crypto millionaire overnight. Sounds too good to be true? Possible, because NFTs have no physical equivalent and the situation can be reversed at any time. For example, if the market is excessively saturated and inflation occurs, investors and fans may be sitting on a pile of worthless pixels before they know it. By the way: Beeple himself is sure that the digital gold rush will end in the foreseeable future and that the assets will be completely worthless. So if you want to earn a few billion more, you shouldn't waste any time – before the bubble bursts tomorrow.
Image Source: Getty Images / iStock / Getty Images Plus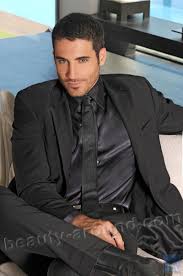 "Certified tv guru. Reader. Professional writer. Avid introvert. Extreme pop culture buff."