Before even commercial drones can take off, a permit must be obtained. The new data service aims to reduce the effort required for this.
The legally required risk assessment for most commercial drone flights in Germany is set to be simplified by a new type of digital data service based on mobile data. German mobile operator Vodafone and Viennese startup Demitor introduced their new service, DroNet, on Monday, which can use anonymous traffic data from a mobile network to assess the risks of a drone's flight path.
According to the provisions of German aviation law, drone flights for longer distances and therefore out of the pilot's line of sight must be pre-approved. On the other hand, the number of people under the specified flight path is checked. The risk check also includes checking if the drone will have to fly through a dead zone.
data in real time
Vodafone stated that it currently takes several weeks for the approval process to be completed with answers to these questions. Providing data and checking answers is taking a long time now. With the help of DroNet, the number of SIM cards that are connected in Vodafone's mobile network can now be determined down the flight path in real time. From this the number of people in this area in total can be extrapolated. However, in the system, you can also see how strong and uninterrupted mobile coverage is – that is, how reliable it is to be able to control the drone, even over longer distances.
On the other hand, the service is aimed at applicants who, for example, operate drones as logistics or industrial companies. Data can also be called up by authorities via an interface, for example the FAA. "We want to help speed up the approval process for drone flights in Germany and support drone operators in getting their drones into the air faster," said Michael Reinartz, Head of Innovation, Vodafone Germany.
450,000 drones by 2025
Mobile service providers such as Vodafone, Deutsche Telekom or Telefónica see commercial drone flying as a new business area with excellent prospects, because flying objects depend on mobile connectivity over longer distances. Hobby drones are usually controlled via a WiFi connection. According to estimates by the Drone Aviation Association, the number of drones in German airspace will increase to around 450,000 by 2025.
Deutsche Telekom announced the "Drone4Parcel5G" research project at the end of February. For this purpose, a drone test site will be set up in Rüthen (Soest region) with the local fifth generation (5G) mobile network. The operation of autonomous delivery flights using 5G-based drones will be tested on the campus 5G network in order to be able to relieve road traffic and reduce delivery times in the future.
Telefónica is also experimenting with 5G controlled drones. This includes, among other things, the task of monitoring hard-to-reach outdoor facilities, such as electricity pylons, bridges, power plants or ports.
(dpa)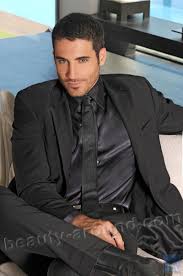 "Certified tv guru. Reader. Professional writer. Avid introvert. Extreme pop culture buff."