Daikin's decision to grant free access to its patents comes amid global efforts to reduce the impact of fluorinated gases on global warming, especially now that the Kigali Annex to the Montreal Protocol has been translated into specific country regulations.
The European Commission is currently considering an update to the current EU Fluorinated Gas Regulations, which could lead to more stringent requirements for the use of refrigerants. VRV/VRF systems will also be affected by the new regulations when they come into force. VRV / VRF systems are used to heat and cool large buildings such as offices, schools or hospitals. For this purpose, several indoor units are connected to an outdoor unit, creating a closed cooling circuit in the system and enabling individual temperature control in all rooms of the building. R-410A refrigerant is commonly used in VRV/VRF systems.
Patent issuance aims to speed up the introduction of the R-32
The F-Gas regulation will force manufacturers of air conditioning and heating systems to use a refrigerant with a lower GWP value for equipment. The R-32 could offer a solution for VRV/VRF systems and open access to Daikin's patents could further accelerate the introduction of the R-32 here.
"Daikin is testing the use of various refrigerants and is currently evaluating R-32 as the most appropriate refrigerant for VRV/VRF systems," reports Martin Dieryckx, Director General of the Center for Environmental Research, Daikin Europe NV. In reducing the environmental impact of air conditioning.HFC-32 is a non-ozone depleting refrigerant whose GWP is only one-third of conventional R-410A refrigerant.It provides excellent system performance and is readily available.As a single component refrigerant,it can be recovered,recycled and treated easily, reducing the need for additional production of new refrigerant."
"The patents waived by Daikin Europe include those related to compressor speed control and safety systems such as refrigerant leak sensors," says Kazuhide Mizutani, Managing Director of Daikin Research Center EMEA. "The approval of air conditioning and heating manufacturers will facilitate the development of VRV/VRF systems. using R-32. Additionally, by encouraging the installation of safety systems in facilities, efforts by installers to verify installations are reduced."
An important contribution to climate protection
Daikin Industries, the parent company of Daikin Europe, has pledged to cancel patents on air conditioners that use R-32 from 2019 to help protect the environment. Effective July 1, 2022, DAIKIN Industries Ltd will release another 90 patents as well as 30 patents for VRV/VRF technology with the R-32 refrigerant. As a result, the Daikin Group will waive the confirmation of a total of 120 patents as of July 1, 2022. With this, the Daikin Group wants to make an important contribution to protecting the environment around the world. List of pledged patents and specific control terms of the pledge are available at Site Available from the Daikin Collection.
VRV / VRF Technology – Core Technology for Energy Transmission
Due to the high final energy use, heat pumps such as VRF/VRV technology as a complete solution for smart building conditioning is an essential building block for implementing the energy transition in the construction sector. VRF/VRV technology is a complete, economical and climate-friendly solution for heating, cooling and ventilation in large buildings. The widespread use of heat pumps is essential to achieving climate neutrality in Germany.
source: Daikin / Delia Rocher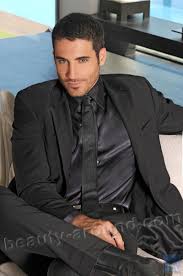 "Certified tv guru. Reader. Professional writer. Avid introvert. Extreme pop culture buff."