Social networks are a good tool for disseminating information and linking the party, the state and the people. Photo: VNA
HANOI, Dec. 21 (VNA) – Besides its advantages, the emergence of social networks has brought many challenges regarding cyber security in Vietnam.
Social networks, with the advantage of fast and wide access for everyone, are a good tool for disseminating information and connecting the party, the state and the people.
At the same time, the rapid dissemination of unverified information created by users has a significant impact on the psychology of the population.
Statistics from the British organization We Are Social showed that at the beginning of 2021, 70% of the Vietnamese population used the Internet for an average of six hours a day. Popular social networks in the country include Facebook, Zalo, Tiktok and Youtube.
70% of the population of Vietnam uses the Internet for an average of six hours a day. Photo: VNA
According to Deputy Director and Deputy Editor-in-Chief of the Vietnam National Politics-Truth Publishing House, Nguyen Hoa Anh, the social network is an ideal environment and space for hostile forces and sabotage elements to carry out attacks. Threats to national security such as spreading disinformation to foment mob influence for economic, political, military and diplomatic purposes, advocating opposition to extremist religious ideologies and doctrines to foment political instability and launching cyber attacks to steal information about state secrets.
He said that the Internet and social networks have been constantly mistreated by forces hostile to the subversion of the party, the state and the revolutionary cause of the Vietnamese people.
Power cyber security The Ministry of Public Security reported that in the past decade hostile forces and malicious elements have used 8,784 foreign domain names and websites, as well as 381 national governments' websites and blogs, to spread false and toxic information.
Associate Professor Lieutenant-General Nguyen Van Thanh, Vice Chairman of the Theoretical Council of the CPC Central Committee and former Deputy Minister of Public Security, said that technology criminals have used cyberspace to attack and disrupt the IT infrastructure system and operations of organizations, agencies and individuals.
He pointed out that they targeted the operating systems of roads, air transport, electricity, water and high-tech agriculture, as well as airports, bus and train stations, ports, treasury and banks, stressing that security holes imposed an urgent task. To ensure the security of information on social media in Vietnam.
The party and the state have always emphasized that cybersecurity is an indispensable component of national security, including the inviolability of national sovereignty in cyberspace, and ensuring that all information and activities in cyberspace do not harm stability. and sustainable development of the Vietnamese system and state as well as national independence, sovereignty, territorial integrity, social security and order in Vietnam – VNA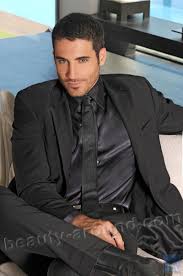 "Certified tv guru. Reader. Professional writer. Avid introvert. Extreme pop culture buff."