Moscow metro starts buying tickets using facial recognition
Queues at ticket counters will be greatly shortened with "Face Pay". Criticism comes from human rights organizations.
In the Moscow subway, passengers will also be able to purchase their tickets using facial recognition from mid-October. The city explained how Face Pay works at a press conference Thursday. "Passengers do not have to carry a phone, metro cards or tickets with them. "All you have to do is provide your details, your photo and your bank account details on the application," said Anna Labushkina, a deputy spokeswoman for the city's traffic department.
In the Moscow metro, one of the busiest in Europe, the new payment system aims to shorten waiting times. Lapushkina assured us that "complete security" of the data would be guaranteed. Inquiries from the reporters present were not permitted.
According to the authorities, Face Pay also works with mouth and nose coverings, which are still mandatory on public transport. Ticket blockers will only interact with real people and not on photos.
France Press agency
Did you find an error? Report it now.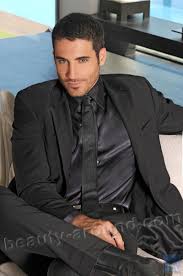 "Certified tv guru. Reader. Professional writer. Avid introvert. Extreme pop culture buff."