Washington – It has now become a rite of passage. Executives at the most important tech companies, or more recently Zoom, fly from Silicon Valley to Washington, usually replacing their convenient technology with something more narrow. They take the oath and explain their mission to improve the world and defend their business under the watchful eye of television cameras.
Wednesday was a double feature film. In the morning, six cryptocurrency executives testified before a House committee. In the afternoon, Adam Mosseri, the head of Instagram, faced a Senate subcommittee.
The ritual itself was familiar, but it represented a huge leap forward: no one spread out afterwards.
This is because the audience did not turn into a theater, unlike previous audiences with technical CEOs. There were no embarrassing mistakes that could compare to the 2006 senator describing the Internet as a "successful streak."
Lawmakers on the House Financial Services Committee questioned whether the rapidly developing digital currency markets deserve more government oversight, asking questions about the security, stability and safety of technology and recognizing their knowledge gaps.
"I ask my friends in The Hill, do you know enough about this?" Rep. Patrick McHenry of North Carolina, the committee's highest-ranking Republican member, was asked.
The lack of regulation of tech companies is not because elected officials do not understand the Internet. It was so, and helps explain why the monitoring procedure was so slow. Today, however, new questions about technology are assigned to increasingly intractable political divisions.
Without distractions from strange questions, what remains is the bare fact that parties differ sharply on how to protect consumers and encourage business. Dozens of bills aimed at boosting privacy, encouraging competition and cracking down on disinformation have stalled due to a fundamental disagreement over government handover of business.
"Congress has shown once again that there is nothing but barks and no bites when it comes to big tech regulation," said Jeffrey Chester, executive director of the Center for Digital Democracy, a nonprofit consumer advocacy group. No progress has been made over decades. "
The cost of long government training in technology is that regulation is becoming increasingly elusive. In April 2018, 14 years after founding thefacebook.com and more than five years after Facebook surpassed one billion users, Mark Zuckerberg made his first appearance before Congress. Nervous Facebook lobbyists have called on congressional advisers to turn on the air conditioners to save Zuckerberg, who is known to easily sweat, from a public meltdown.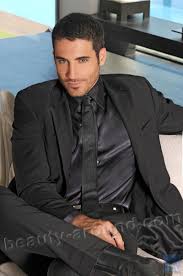 "Certified tv guru. Reader. Professional writer. Avid introvert. Extreme pop culture buff."