When two professionals and tech leaders meet, great things often come out of it. So in the case of the traditional company and high turf specialist AS-Motor and battery specialist EGO. Both companies have decided to work together and are taking an important step. AS-Motor electrifies its successful professional mowers with its new AS-Motor Electric production line and builds on futuristic battery technology. EGO and AS-Motor thus offer the first multi-brand and cross-manufacturer battery platform in the professional sector.
The two companies have used decades of experience and expertise to jointly develop a powerful battery series of professional mowers and mowers. The result is the AS-Motor Electric line and thus a new performance class of professional cordless machines. It is powered by the newly developed EGO power unit, which is powered by the highly successful EGO 56V arc lithium batteries.
The collaboration between AS-Motor and EGO enables first-time professional users in the battery sector a huge range of possible applications. From tree trimmers, leaf blowers, chain saws, brush cutters, lawn mowers and more in the comprehensive EGO range, to 4 new ranges of battery products – all mowers, professional lawn mowers, lawn mowers and weeders – and 9 new models in AS-Motor, it's now The application possibilities of the now-proven range are sufficient and powerful EGO 56V arc lithium batteries.
With its high performance, the new EGO electric motor offers the option to replace conventional gasoline units up to about 200 cm3 with a modern high-torque electric motor. This AS-Motor provides an ideal solution for electrification of its own range of products. At the same time, you will become part of a manufacturer-independent and ever-growing platform for private and commercial application solutions.
EGO's 56V arc lithium battery is available in five sizes (2.5 Ah/140 Wh, 4.0 Ah/224 Wh, 5.0 Ah/280 Wh, 7.5 Ah/420 Wh, 10, 0 Ah/560 Wh). Thanks to the unique arched design with a large surface and cooling holes, they are perfectly protected from overheating. All cells are "washed" by cool ambient air. In contrast to conventional cubic batteries, where cells are tightly assembled, overheated and quickly shut down, the patented arc design effectively dissipates heat.
In addition, each cell is surrounded by a unique Keep Cool™ phase change material, which virtually absorbs heat energy and returns it to the environment only when the battery is resting. Integrated software and microprocessors together make up the intelligent power management system, which constantly monitors each cell individually
Safety is ensured by a strong, rubber-coated battery cover that absorbs shock and vibration, as well as resin-coated electronics that are protected from dust and moisture. Thanks to this intelligent and comprehensive concept, not only can the highest power capacity be achieved in a portable and handheld battery, EGO Power + Arc lithium batteries also win every race in the charging process.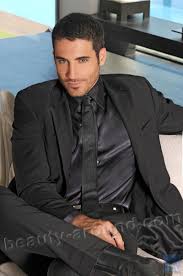 "Certified tv guru. Reader. Professional writer. Avid introvert. Extreme pop culture buff."