Hence, two tools have been put in place or are in the process of being implemented, which puts them at risk of having substantial and lasting effects on fundamental rights and freedoms.

On the other hand, the European Commission proposes to facilitate the movement of people within the European Union by creating a file Green digital certificate.
This certificate, available in an app or on a paper document with a QR code, will display the vaccination or immune status along with the last test performed.
It is mainly intended to be used when crossing borders between member states, but each country can also decide how to use it within its borders, to reach certain places for example.
On the other hand, the French government has recently implemented a TousAntiCovid Application Update That now has a "record" function that allows, thanks to reporting health files painting (For testing) and The SI Covid Vaccine (For vaccination status), to view this data directly.
Again, the paper document containing the QR code can achieve the same result, and the application is not mandatory.
QR code at the entrance to restaurants
The use of this latter provision is not yet fully defined. Previously, It was mentioned by the government before CNIL The ability to use the app when reopening bars and restaurants to convert it into a digital reminder book. The idea is to display a QR Code at the entrance to the facility, to be scanned by each customer, and to let the knowledge of individuals who frequent a place to warn them in the event of contamination.
What do you think of developing these tools? At first glance, they offer serious guarantees. In fact, there is no obligation to vaccinate under the cover of such documents that accommodate vaccination, immunity acquired from previous contamination and negative testing and thus, the risks of discrimination due to unequal access to the vaccine, To which the United Nations has particularly alertedPreviously rejected. By also allowing this evidence to be presented in a written document and not necessarily on a smartphone, other technological distinctions are also avoided this time.
However, are the digital green certificate and health passport on the TousAntiCovid app free from any criticism? The answer is, of course, no, and there are still important points of vigilance.
The data is still insufficiently protected
First of all, the symmetrical existence of the paper document should not be misleading. It's digital just like a smartphone app. It is not actually a document whose authenticity is guaranteed by itself (such as a stamp or stamp), but by the server, Which allows its QR code to be consulted (In France via a dedicated app available for agents, called TousAntiCovid Verif). However, for the application itself, the risks related to health data processing must not be neglected.
Huge databases (because they aim, at least in theory, to receive information from the entire population), such as SIDEP and SI Vaccin Covid in France Not neutral. These servers, which are definitely secure, contain very sensitive information, and can be accessed by a large number of structures and individuals.
At this point, it is always necessary to ensure that the The principle of minimization Data provided by RGPD : The data used must be "sufficient, relevant, and limited to what is necessary." For example, it may not be necessary for a person monitoring your health to know your exact state of health.
It is not possible to access just information that your condition is safe, whether it is due to your vaccination or your inability to be immunized, immunized or tested. However, in the current state of things, this information explicitly appears, With vaccination dates even.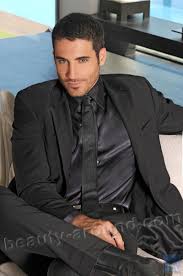 "Certified tv guru. Reader. Professional writer. Avid introvert. Extreme pop culture buff."