Brötje offers digital tools in the form of smartphone and web applications. The focus is not only on the HVAC specialist, but also on the end customer, who should get additional comfort through use.
For example, Brötje offers the Profi Service app for free in the respective stores. This gives the HVAC specialist a digital tool with which they can organize their work on the boiler more efficiently. The application consists of two parts, the application and boiler link module, PSSW/PSSB, and the Profi Service application. PSSW / PSSB (available from wholesalers) is connected to the boiler and establishes a fast local WLAN or Bluetooth connection to the tablet or smartphone. As soon as the Profi Service application starts, it automatically recognizes the type of boiler it is connected to. This gives the experimenter a direct view of the device with all relevant information. Without the PSSW / PSSB unit, the smart program acts as a digital reference for Brötje boilers and heat pumps. The craftsman has instructions and explanations for error messages on hand at all times.
The spare parts application is intended to complete the service of the craftsmen on site. This allows the HVAC professional to quickly find the component that needs replacement. It is also possible to create a watch list so that later you can access the information you have already selected. In addition to the data on spare parts, there are also article numbers, prices, photos, boiler drawings and other documents such as assembly instructions.
Another tool is the IDA app. This gives the user location-independent access to his or her heating system, for example to make changes to the time program or to regulate room temperature. In addition, it can recall various information, such as power consumption, fault overview or contact a skilled dealer. The application can be coupled with all heat generators equipped with an IDA room unit. The IDA room unit is available for heat generators with ISR control (ISR IDA) and for heat generators with IWR control (IWR IDA).
If you want to get an assessment of your energy balance, you can use the energy saving calculator web tool. Based on the home's basic data – location, building type, year of construction, living space and heating type – the user arrives at a rough calculation of the property's energy consumption and CO2 emissions. Now individual renewal actions can be selected and the maximum amount of active improvements can be read directly. For example, an old heat generator can be physically replaced by a modern one. There are also options in the areas of solar thermal energy, ventilation, photovoltaics, windows, facades and roofs. With the expectations and wishes of the end customer received, the HVAC specialist can make an accurate calculation and prepare a detailed offer.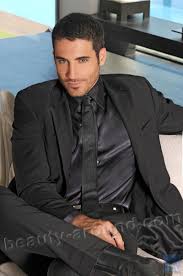 "Certified tv guru. Reader. Professional writer. Avid introvert. Extreme pop culture buff."