Written by Denise Jansen on .
Page 1 of 2
In 1136 a fire broke out at the Old London Bridge. Built entirely of wood at the time, it did not stand up to fire for long, which prompted many ideas for reconstruction. Not only was the New London Bridge built of stone, it was also to be built so strong that whole buildings could be erected on top of it. This idea turned out to be so successful that by the eighteenth century the bridge was so occupied that it represented a separate district with its own administration and could be considered an independent city in its own right. But how should such a bridge look its best? What homes are needed for such a project and what is the best way to place them?

Queen Games has provided us with "Old London Bridge" for our review.
This has no bearing on our rating!
This is what the game is about
In "Old London Bridge", the new bridge is planned by a playgroup. In competition, they try to provide their own bridge with the best combination of buildings that their layout allows.
The game center is an open view of different types of buildings. Using the selection wheel (which is rotated by at least one position per round), each person in turn chooses the building they wish to build on their bridge. It is important that the house numbers are built in descending order. Since there are no gaps and house numbers can drop rapidly due to jumps in numbers, built parks offer home number resets. In this way, a new row of houses can be started behind a garden. In addition to house numbers, each building has a guild code. These guild tokens act as a boost to the individual capabilities of the buildings, so that several one-colored tokens always pay off.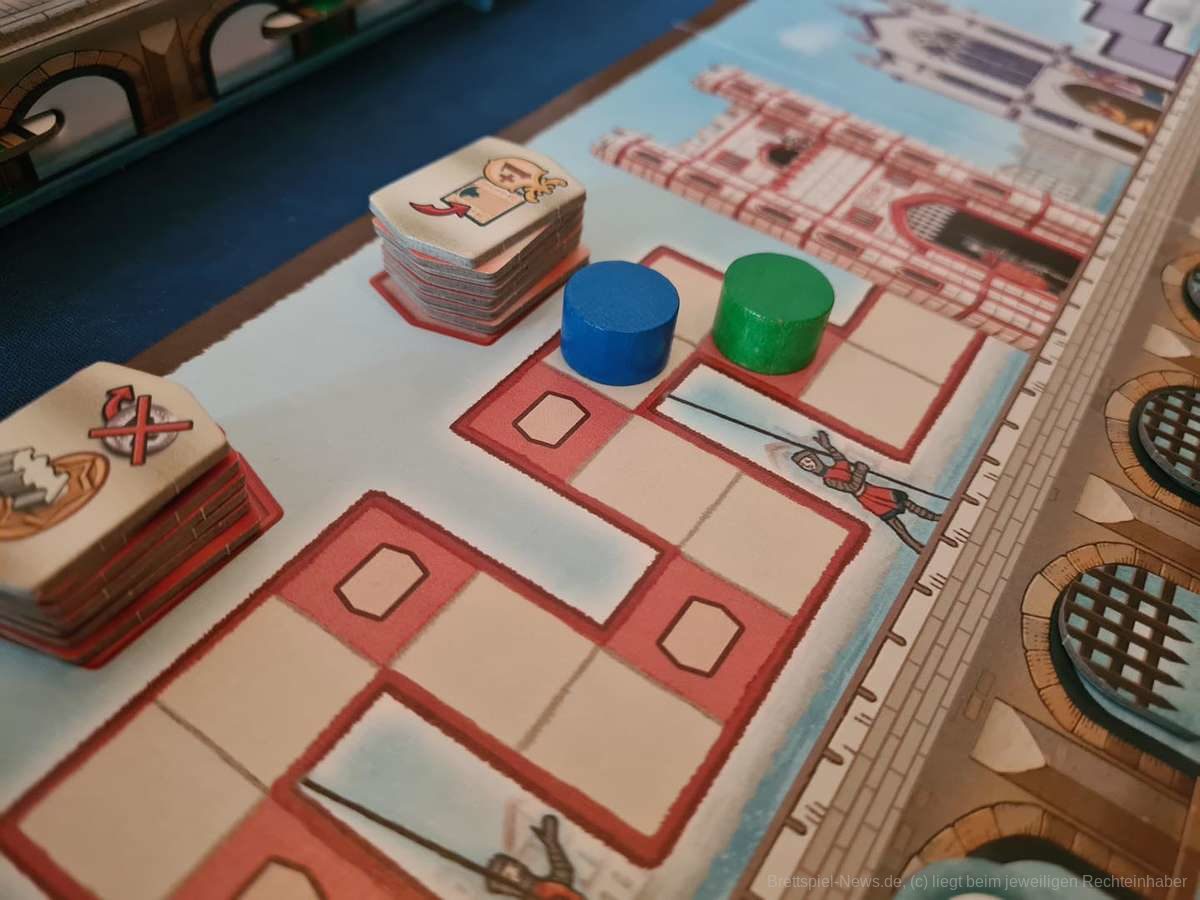 Building abilities enable the game group to receive new money in the amount of the same building tokens collected, to advance on the paths of victory points or to get new hand cards. Hand cards are especially important to determine who starts the game round. At the beginning of the game round, each person must place one of their hand cards (numbered 0 to 4) face down in front of them, then they are all revealed at the same time. The person with the highest number has the right to choose the first part of the building, which can be a decisive advantage at some turns.
After a total of 12 rounds, the game ends and victory points are added. Because of the two-sided mission tokens, the conditions for victory point can vary greatly, which means that there can be quite a bit of variance in the gameplay.
Tags: 2-4 people, crafting, 30-45 minutes, collect the group

"Explorer. Communicator. Music geek. Web buff. Social media nerd. Food fanatic."