Written by Dennis Clotting on .
Page 1 of 2
Suppose the Earth is no longer habitable, and now one has to travel to an alien planet. Who will you take with you? And what if you could also take historical figures from the long past with you? Who is the best representation of humanity? In Let's Change the World, players must assemble a team of important figures in human history aboard their spaceship to make a new habitable planet. Find out in our test whether this somewhat silly premise leads to a good game or rather a cluttered mess.
Korea Board Games kindly provided us with a SPIEL for our review.
This has no bearing on our rating!
Mix of people and skills
In Changing the World for a Moment, players choose character cards with unique effects and potential values. To do this, these people are "invited" either from your hand or from the face display and placed in your play area. The second option on your turn is to scroll. This allows the new cards to be drawn into the hand and refill the display area. If all players pass one by one, the game ends immediately. If this does not happen, the game continues until the entire width and drawing stack are used up.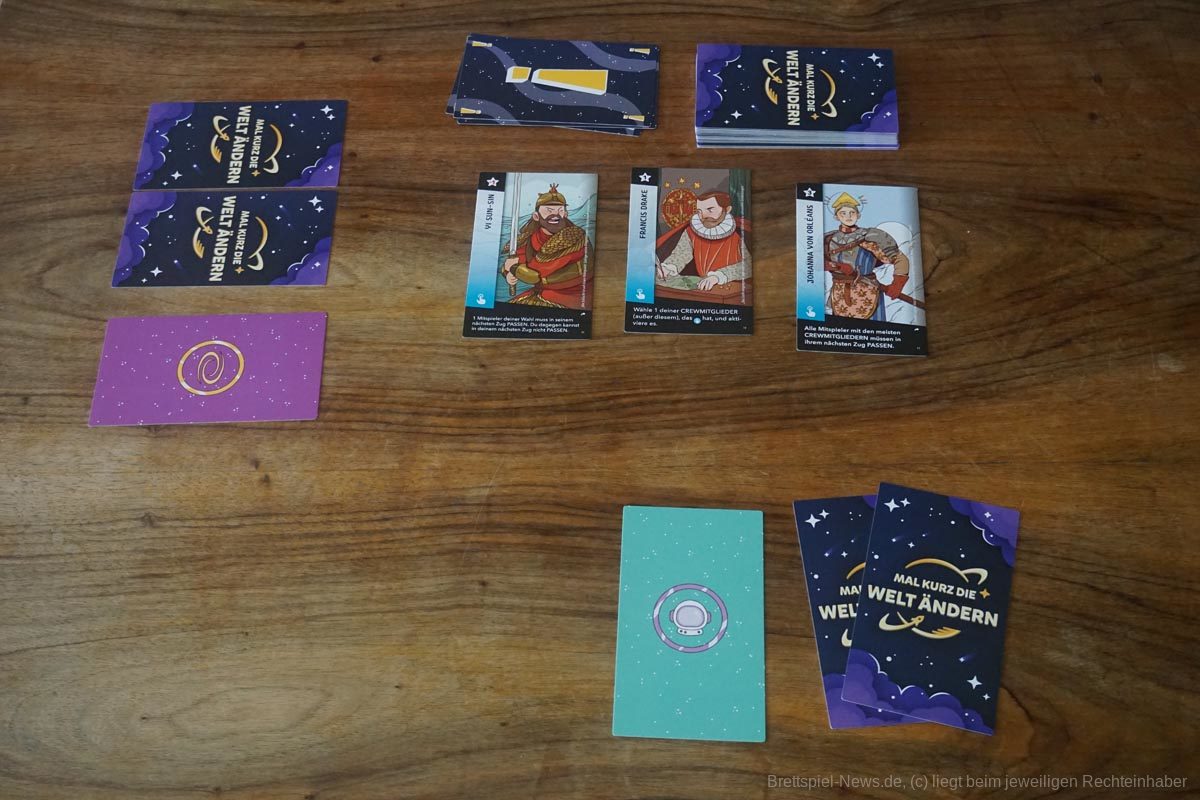 Each individual card has either an invitation, a trigger, or an end effect that determines the course of the game. The call effects are activated immediately and only once, the trigger effects are always activated in a specific situation, and the final effects are activated at the end of the game. For example, Nelson Mandela can recruit another team member from the pop-up immediately after play, while Machiavelli can copy and solve another crew member's call. Nostradamus guarantees that the game ends immediately once the person representing his crew has passed.
In addition to the effects, there are also point values ​​on individual cards, which determine victory or defeat at the end. This can be positive or negative. Cards with stronger effects usually have minus points and cards with less strong or even bad effects tend to have plus points. In addition, each card contains a quote that is said to be from the person portrayed.
Tags: 1-4 people, crafting, 10 minutes, collect the group

"Explorer. Communicator. Music geek. Web buff. Social media nerd. Food fanatic."