Written by Marisa Kohn on .
Page 1 of 2
"5211" is an abstract card game available since 2019 with a colorful graphic design by Chris Quilliams. A year ago, "Azul" won the "Game of the Year" award. Both games merge in 5211 Azul, where the king would like the walls of his palace to be designed by you hard-working tilers – but this time with cards instead of tiles. Will this collaboration do justice to both games?

Asmodee has provided us with "5211: Azul" for our review.
This has no effect on our rating!
Azulejos Ready to Go!
Plastic lined box contains 100 cards: 20 cards in each of the five colors yellow, turquoise, blue, orange and green. There are also 5 cards in each color depicting a rooster (in the original 5211 they were still small lizards, called Kododos). In addition, each of the cards (except for Han cards) has a number from 2 to 6, with the frequency of the number of cards decreasing as their value increases.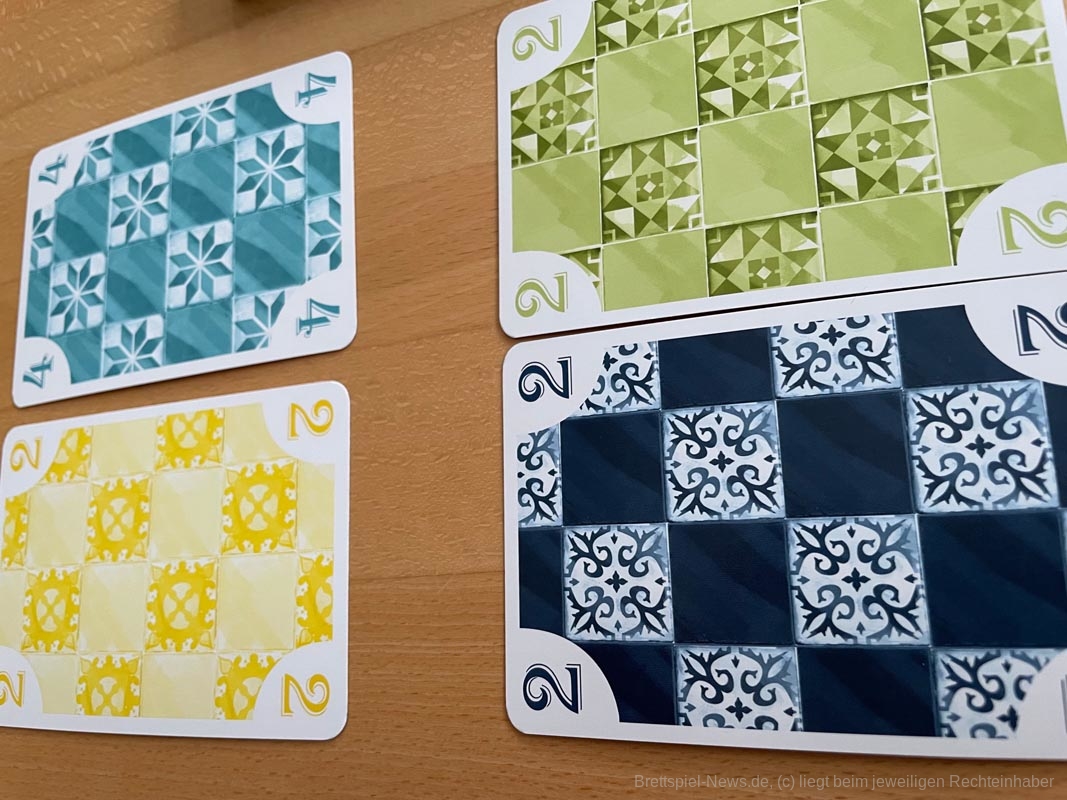 All cards are shuffled together, and based on the number of players, the number of cards that are randomly placed in the game square is returned. Then each person gets 5 cards in hand. Now everyone puts two cards from their hand, face down in the middle. Once everyone at the table does that, they are flipped. Everyone draws two more cards from the draw pile in their hand. Then each person chooses a face-down card and presents it together. This is followed by drawing 5 cards from your hand. Finally, another card is played at the same time. Now the lap record follows.
First, a check is made to see if a certain number of Rooster cards are shown. This number depends on the total number of players, for example, 5 han cards for 3 players. If exactly this number is reached, only these will count and all other cards will be worthless. Each person places the deck of cards played on his or her personal points pile. Each cock card counts as one point at the end of the game. If the exact number of Rooster cards is not reached or exceeded, then the deck of cards played most often is selected. This number again depends on the number of players, eg 6 cards for 3 players. This number is called the "disaster value". If the number of card combinations exceeds this value, these cards will not be scored. Instead, the color that comes next is scored repeatedly and does not exceed the disaster value. If there is a link between two colors, neither of the two is recorded, and instead the more common color is looked at again. Cards played for a valuable suit are placed by their owners on their personal points pile and are worth as many victory points as their card count at the end indicates. All unregistered cards are placed in the trash.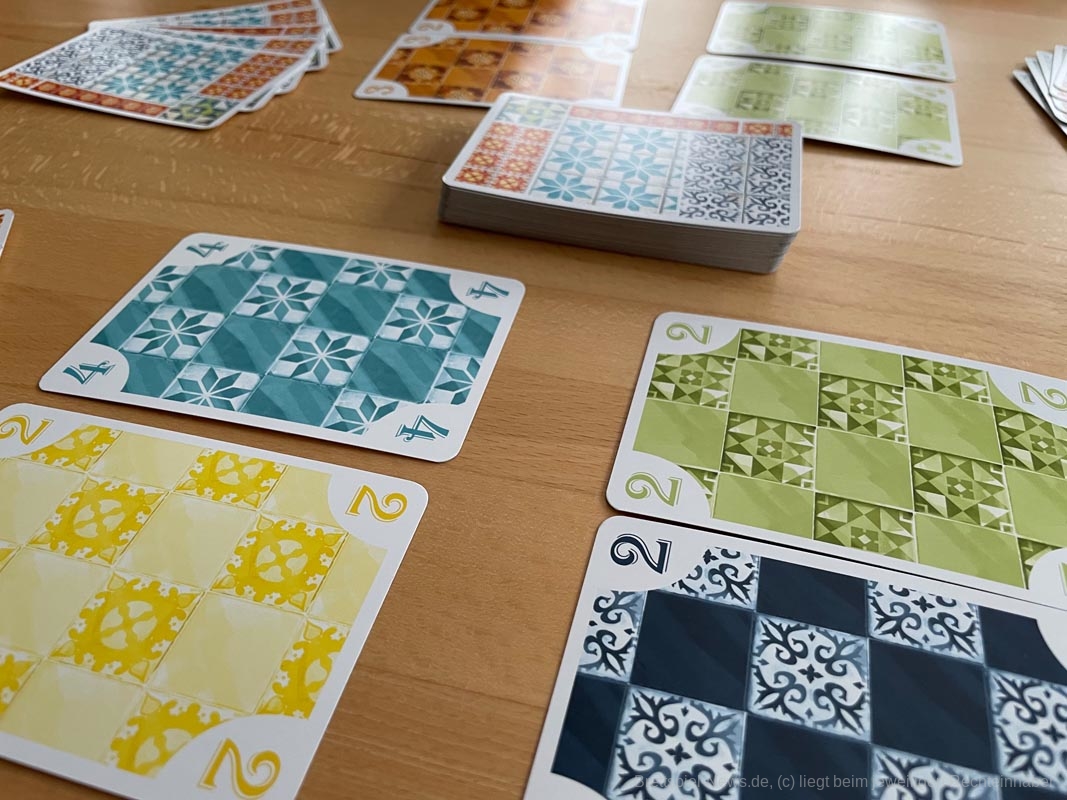 Now all hand cards are refilled to 5 cards and the next round begins. Something small: 5 hand cards – 2 play outside – 1 Play , – 1 Playing and rating. Always stuff up to 5 cards in between. The game ends after the entire deck has been played. Everyone adds their card points. Whoever has the most points wins now.
Tags: 2-5 people, crafting, 20 minutes, collect the group

"Explorer. Communicator. Music geek. Web buff. Social media nerd. Food fanatic."