BEIJING, May 2 /PRNewswire/–*12% of Dreame's annual sales were invested in research and
Investing in the development of sustainability innovations.
Dreame Technology, the global leader in smart home cleaning devices, is increasing its focus on eco-friendly technologies to deliver a sustainable cleaning experience to its users around the world. At present, the company invests 12% of its annual sales in research and development, which contributes to the launch of various smart, energy-saving and environment-friendly vacuum products in 2021. Its features include automatic dust detection, self-cleaning and battery swap, which have been well received by users.
Products include the Dreame T30 cordless vacuum cleaner, which can intelligently choose the appropriate suction level to save energy. It does this by detecting dust and selecting the appropriate suction level in automatic mode, resulting in more effective cleaning and a longer runtime. In addition, the T30 features a lithium-ion polymer battery pack that delivers highly efficient power and strong heat dissipation to deliver constant power to the engine. The detachable battery also helps extend the life of the vacuum cleaner and prevents dangerous battery drain. One charge is enough for 90 minutes of cleaning in eco mode, 35 minutes in standard mode and 7.5 minutes in turbo mode.
Another popular product is the Dreame Bot W10, which comes with an automatic mops cleaning and drying system. First, the mop is sprayed with water and quickly rotated to loosen the dirt. Dirty water is fed into the sewage tank via a nozzle, with the cleaning tray being removed for easy disposal. The mop is then dried in hot air to ensure it is fresh, clean, and free of mold and odors. This is done at low noise to avoid interference.
Another advantage of the W10 is the increased cleaning power. The 2-in-1 mop and vacuum design allows for more thorough vacuuming and sweeping thanks to the wide, rotating brush that covers more area with each sweep. It can clean rooms of up to 300 square meters on a single charge. Plus, its powerful suction allows for more effective cleaning, while its low-to-the-floor design means it easily wipes up tough stains.
Innovation is the key to providing consumers with new, efficient and environmentally friendly features. Through an extensive research and development process, Dreame has produced and registered 248 patents in the fields of high speed actuators, single machine vision, synchronous localization and mapping (SLAM) and multi-cone cyclonic separation. Today, the company is a world leader in the number of patents it holds in many of these areas.
"Innovation will be a key word for us in the next five years," said Hao Yu, founder and CEO of Dreame Technology that helps with our innovation journey and ensure we create products that meet users' needs. Our users around the world with the best performing products so that everyone can enjoy an easier and more convenient cleaning experience. "
Dreame will continue to focus more on R&D, manufacturing, packaging and after-sales service in the future to provide users with a rich and sustainable experience. With its R&D expertise, the company has already made new breakthroughs in smart cleaning technology; Dreame's innovation pipeline will offer more great features in the future.
About Dreame Technology
Founded in 2017, Dreame Technology is an innovative consumer products company specializing in smart home cleaning devices with a vision of improving lives through technology. Follow us on Facebook, Instagram and Twitter. Visit Dreame for more information.
picture – https://mma.prnewswire.com/media/1798501/Earth_Day.jpg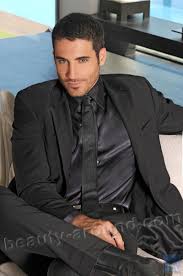 "Certified tv guru. Reader. Professional writer. Avid introvert. Extreme pop culture buff."