The new RTI Monitor and 2022 report shows the strengths of economic and social indicators, the main weaknesses of digitization and innovative startups.
VIENNA (OTS) – The Council for Research and Technological Development (RFTE) is launching a "Report on Austria's science and technology performance for 2022". [digitalen FTI-Monitor] (https://fti-monitor.rfte.at), which provides actors and policy decision makers in the RTI system with reliable and contextual information in order to take effective action.
"Through the RTI Observatory, the Board makes a significant contribution to science-based policy-making in Austria. By linking the Austrian RTI system performance indicators to the RTI 2030 strategy goals and the federal government's impact goals for the first time, the linkages and impacts of innovation policy become visible and understandable," explains Sabine Herlitschka, Vice-President of the Council.
The objective of the RTI monitoring and report is to provide actors with a basis for strategic and methodological actions and to enable them to assess Austria's performance in an international context and in comparison with innovation leaders (2022: Denmark, Sweden, Finland, Belgium) to be able to rank.
FTI 2022 Performance
In the 2022 performance period, Austria performed mixed in an international comparison: Austria was at or above innovation leaders in areas such as finance, environment, climate and international integration. While topics such as (higher) education, academic research, as well as regulations and taxation are doing well, the dynamics of digitization and startups remain problem areas: "From the current perspective, it is not likely that Austria will reach the level of innovation leaders here by 2030 ' says Sabine Herlichka.
In anticipation of the Austrian recycling strategy, the RFTE has developed its own indicators for the circular economy, which are covered for the first time in the report, showing that there are inventions that are technologically and commercially relevant, but of secondary importance in the Austrian innovation system. "For the status quo to continue to develop positively, close integration with Austrian industrial policy is required," adds Herlitschka.
opportunity for Austria
From the board's point of view, it is necessary to have a "sense of urgency" (corresponds to [Empfehlung des Rats von November 2021](https://www.rat-fte.at/files/rat-fte-pdf/ Individual Recommendations / 2021/211
108-Sense-of-Urgency.pdf) Recommendation in Austrian RTI Policy. Because of the pandemic, far-reaching structural change is clearly exposing the weaknesses of the response-to-intervention system. So it is no longer enough to twist individual screws. It is a collective responsibility to quickly address the necessary systemic change while upholding European values. As in other countries, crises and structural change open an opportunity for Austria to take appropriate measures aimed at fundamental change and achieving greater interaction between the various actors.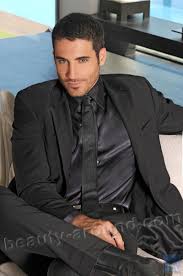 "Certified tv guru. Reader. Professional writer. Avid introvert. Extreme pop culture buff."