According to Blackmagic Design, Billie Eilish's Happier Than Ever World Tour uses a multi-camera live production workflow with Blackmagic Design products.
Vis-A-Vis, a video production company led by Stuart Mercer, was responsible for the 43-year tour, which included live performances at the Coachella Valley Music and Arts Festival. In addition to processing footage on stage, the company has also worked to broadcast festival performances on its YouTube channel.
The venue changes at night, but the basic setup is essentially the same, including six Blackmagic URSA Broadcast G2s connected via SMPTE fiber. In addition, several smaller camera systems are also used, including the PoleCam-equipped Blackmagic Micro Studio Camera 4K with independent fiber solutions.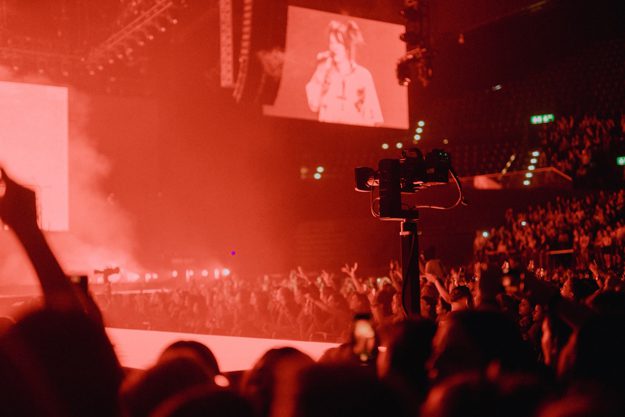 Mr. Mercer:All cameras around the stage are installed on the rail's Blackcam camera system. Telling a story is very important. In this sense, consistency is essential. All of these positions are controlled remotely from a control room equipped with SmartView 4K and SmartScope Duo 4K preview monitors. These screens allow the operator to see the signals sent (TX) and received.
The main production desk is built with an ATEM Constellation 8K direct production switch combined with an ATEM 2 M/E advanced hardware control panel. A Smart Videohub 12G 40×40 router and several HyperDeck Studio HD Mini recorders were used to manage the signal. The Engineer Rack is equipped with Teranex AV standards converters to switch up, down and through.
For the video tour package, Mercer specified the use of PRG's 5mm LED panels.
Mr. Mercer:I didn't want to show this.
With 16 x 9 screens on the left and right sides of the stage, a vertical screen above the stage, and an LED panel in the middle, live images can be moved to all sides for display on the big screen.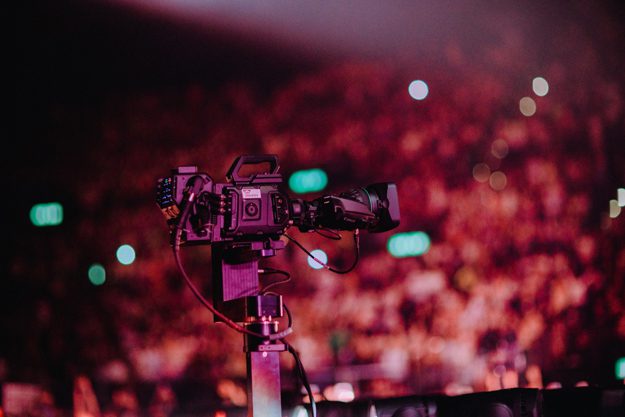 In preparation for Coachella, most of the video workflow used in the tour was also used on the festival platform.
Mr. Mercer:This included incorporating xR and Notch Blocks into a blur to create a beautiful, dynamic backdrop behind Billy's vocals.
Vis-A-Vis also had to accommodate special guest appearances and YouTube live broadcasts. The result was the addition of two URSA Broadcast G2 cameras and a production desk dedicated to distribution.
Mr. Mercer:To accommodate the widescreen shots of the live broadcast, a second desk was placed next to me with ATEM Production Studio 4K to bring wide footage into the stream.
He explains that many artists, including Billie Eilish, tend to go to their Instagrams right after the concert.
Mr. Mercer:A lot of times when I get feedback from artists, it depends on the clips I've seen on social media. With so many fans filming their screens and sharing content on social media, it has never been more important that what we produce is the best. This is regardless of where and when fans watch.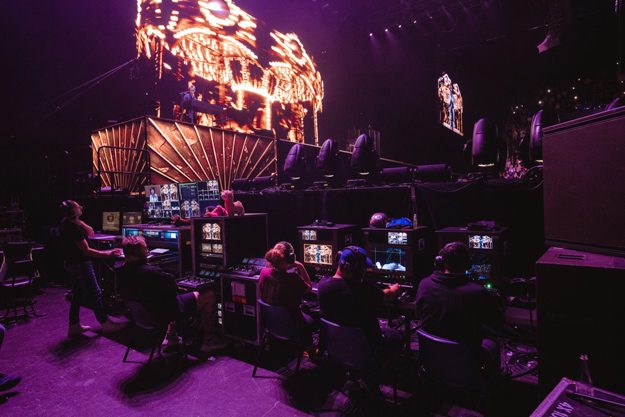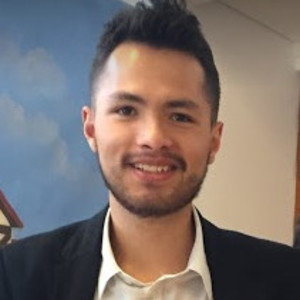 "Travel maven. Beer expert. Subtly charming alcohol fan. Internet junkie. Avid bacon scholar."