Crypto exchange Binance has launched a $1 billion growth fund to promote adoption of blockchain technology, as well as to support the Binance smart blockchain itself.
« Through the billion dollar initiative, our goal will be expanded to create cross- and multi-chain infrastructures that integrate with different types of blockchain.Gwendolyn Regina, chief investment officer at Binance Smart Chain Accelerator Fund, reportedly said in a statement.
About half of the funds will be spent on blockchain services, as well as other more specialized areas of the cryptocurrency world, such as gaming and virtual reality.
In addition, approximately $300 million will be earmarked for the construction program, and an additional $100 million for talent development and liquidity incentives. The liquidity incentives in this context indicate that the fund will offer additional rewards to cryptocurrency platforms. One example of this is increasing returns for a limited time on Decentralized Finance (DeFi) platforms.
The fund's announcement comes amid a long period of regulatory controversy on Binance.
Tough months for Binance
The past few months have been tough for Binance, as the exchange has infuriated financial services regulators around the world.
Regulators from the United Kingdom, Italy, Malaysia, Cayman Islands, Singapore, the Netherlands, South Africa and Japan addressed the exchange's apparent regulatory loopholes.
In the Netherlands and Japan, the Dutch central bank and the Financial Services Agency issued warnings to consumers regarding Binance. In Italy and the Cayman Islands, regulators said Binance is not allowed to do business in their countries.
The Malaysian Securities Commission went so far as to take coercive action against Binance for allegedly operating illegally in the country.
Singapore – where Changpeng Zhao lives – said that Binance is not currently licensed, but recently said an app is in the works. Last month, the Monetary Authority of Singapore put Binance on its investor alert list.
In the UK, the Financial Conduct Authority also issued a consumer warning against Binance, before stepping up its efforts and declaring that Binance Markets Limited – a British entity affiliated with Binance – was unable to regulate after the company failed to provide basic information to the regulator.
One of the biggest questions about Binance is the apparent and public lack of a head office, which Binance CEO Changpeng Zhao previously insisted on.
However, last month, after these regulatory controversies, Zhao admitted that a seat would be needed in the future.
« We realized that we needed a central entity to work well with the regulatorsZhao said last month.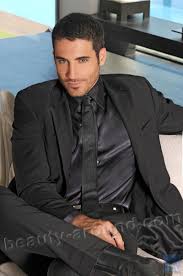 "Certified tv guru. Reader. Professional writer. Avid introvert. Extreme pop culture buff."