Since the transition to remote work, in a forced march, organizations are reinventing their ways of working and many are opting for hybrid work. For HR, it is about finding a balance between technology and people within their department, setting an example for employees regarding the new path to follow.
Employees generally want more flexibility
After being forced to adopt remote work for more than a year, employees, even when they live close to where they work, are looking for more flexibility and a hybrid organization: 74% of French people do not want to return to the office 5 days a week, according to a June poll. Cadremploi already specified in March that 80% of executives want to leave the capital to settle in the region. For some, the pandemic was a catalyst that prompted them to implement this project by requiring a full-time teleworking agreement.
The observation is clear: Employees want to have a say in the ways they can carry out their mission and achieve a better work-life balance. Thus, the company / employee relationship is gradually changing and taking a new form: from now on, topics such as hours, workplace and time organization are discussed more openly in the logic of compromise.
The so-called "Agile" project management style, which aims to prioritize the individual and his team by constantly adapting and developing IT solutions and projects, is now very popular in various business departments. However, it is rarely applied to HR departments, even though they are primarily responsible for implementing and approving new tools available to employees.
How can employees adopt these structural changes if HR is not primarily involved? How can HR departments support employees in their digital transformation if they themselves do not fully master the new tools and do not understand the organizational changes that result from them? Before talking about flexibility at work for everyone, it is essential that the HR department be the standard in adopting technologies to manage people in the company.
Technological agility to lead by example
To ensure the so-called "agile" project management, human capital management tools are essential for human resource departments to become an engine of organizational innovation, the pillar of a new philosophy centered around employee needs and contribute to making certain strategic decisions.
Certain solutions, such as an HRIS hosted in the cloud and composed of fully integrated modules, dematerialization of documents (secure electronics, in particular) or HR analytics solutions … can quickly prove to be very useful for managing human capital in Changing contexts, requiring rapid access to reliable data and evidence-based decision making.
Technological mastery of structural change
It is therefore important for the HR department to master these new tools, while centralizing all of the company's employee data. In this sense, technology can help refocus people, make life easier for managers in managing their teams (planning, anticipating resource shortages, good performance management and career interviews, forward-looking information, etc.) and meeting the expectations of employees looking for flexibility.
Ensuring agile human resource management involves making the entire company aware of the correct use of new tools available. More broadly, the task of HR is now to figure out how to reconcile digital agility with human agility. In other words, they must ensure that investments in technology contribute to real structural change. Ils doivent répondre aux nouveaux besoins des salariés en manière de travail à distance, à la nécessité d'accéder à des outils décisionnels pour réagir, anticiper, et innover aussi bien face aux aléas' exequice d'écon digique a job.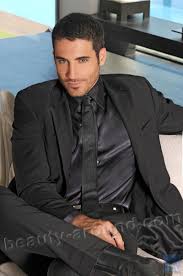 "Certified tv guru. Reader. Professional writer. Avid introvert. Extreme pop culture buff."