ARCHIVE – Christian Hoffmann, then deputy head of the DC bureau of Spiegel, was taped during ARD talk show "Anne Will." Photo: Karlheinz Schindler / dpa-Zentralbild / dpa
The Federal Government, in its statement, will be of the firm conviction that nuclear energy cannot be classified as sustainable. "We consider the technology to be very dangerous, and among other reasons, the final storage issue has not been clarified," Deputy Government Spokesperson Christian Hoffmann said Friday in Berlin.
What is meant is the opinion on the so-called rating proposal of the European Union Commission, which states that gas and nuclear power plants should be classified as "green" investments under certain conditions. Germany and the other 26 member states of the European Union can comment on this proposal until midnight Friday.
In the past, the German government has called for a similar classification for gas-fired power plants, but has vehemently refused to put a "green" label on nuclear power. Government spokeswoman Hoffman confirmed the gas classification: "Basically, the federal government considers gas a bridge technology." When asked by journalists whether the bridging technology could be sustainable, Hoffmann indicated that the statement is still in progress, but that, according to her, he will arrive in Brussels on schedule by midnight.
The spokeswoman left whether Germany's statement would be publicly available after it was sent to the European Union. This is "not usually the case", but in this case no decision has been made. In a joint appeal on Friday, several environmental organizations called on the federal government to disclose the contents of the classification statement.
In Germany, the phase-out of nuclear power, which has been going on for decades, is nearing completion. The country's last three nuclear power plants will be closed by the end of this year.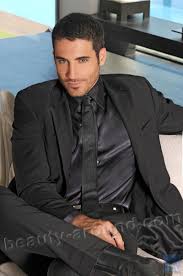 "Certified tv guru. Reader. Professional writer. Avid introvert. Extreme pop culture buff."