(Agence Ecofin) – Despite many measures implemented over decades, hunger continues to wreak havoc in Africa. Technological advances can help effectively combat this disease, which is more deadly on the continent than many chronic diseases.
The University of Edinburgh, the International Livestock Research Institute (ILRI), Save the Children, the Abdul Latif Jameel Poverty Action Laboratory (J-PAL), and Community Jameel have decided to join forces to harness data and technology to combat the impact of climate. Change on hunger. The new entity, Jameel Observatory for Early Action in Food Security, is headquartered in Nairobi, Kenya.
? Today we launch #jameelobservatory (@jameel_observ), a group of practitioners that harnesses technology and data to address the impact of climate change on hunger.

? Tweet embed ILRI Tweet embed JPAL Tweet embed

? https://t.co/kXscDq64v8 pic.twitter.com/shNrhZ0gDE

– Community Jameel September 21, 2021
Achieving this mission, as we know, will require linking advanced technologies and monitoring data on early warning signs of extreme weather events and systemic climate change with societal applications and interventions. The researchers plan to use community data along with satellite, drone, weather data and remote sensing to understand, prepare for and mitigate the potential impact of climate shocks.
"With its expertise in data-driven innovation in a variety of contexts, the University of Edinburgh is uniquely positioned to lead this partnership by bringing together pastoral communities and experts in big data, Earth observation, research and food safety," said Alan Duncan of the university's Global Academy of Agriculture and Food Security.
It must be remembered that for several years, digital tools such as satellite images have been used to analyze disasters with the aim of taking swift action. The African Risk Management Agency, a specialized agency of the African Union based in South Africa, has a drought risk management program that helps countries identify their disaster risks and monitor the impact of drought.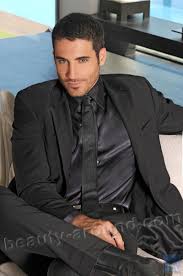 "Certified tv guru. Reader. Professional writer. Avid introvert. Extreme pop culture buff."