To ensure that AR can be adopted by as many people as possible, ActiveLook® is developing its collection with its new NexT platform based on stealth integration and improved customization. The general public will now be able to choose useful glasses that will help them to be more active.
NexT: The new generation of connected eyewear platforms
The NexT platform is customizable. It is integrated with a rich and growing ecosystem of compatible applications. ActiveLook®, offers its partners a shortcut to creating cutting edge experiences. NexT fully embodies the vision of ActiveLook®: a solution to provide real-time information through ultra-lightweight and elegant glasses. With NexT, sports brands, eyewear manufacturers or technology companies can produce their own connected sports eyewear that integrates an overhead display of critical data via Bluetooth®
Augmented Reality: Encouraging Active Participation in Sports
Since the year 2000, screens have become a part of our daily lives and our lives increasingly depend on them. By developing a new class of glasses connected to our everyday devices (smartphones, connected watches, bike computers or smart sensors) ActiveLook® offers its users the ability to "seize the moment". ActiveLook® now targets the world of sports, where Mixed Reality offers important advantages in both navigational assistance and powerful physical performance reporting technology especially for cyclists, runners, skiers and athletes. Already used in more than one million devices worldwide for high-resolution applications, Microoled's miniature displays are already integrated into high-end camera systems, microendoscopes, other devices, and optics.
How it works ?
Eyewear with ActiveLook® technology has an integrated, invisible micro-display that displays trajectory, speed and heart rate data without obstructing the athlete's vision. The core of the ActiveLook® unit is based on a monochrome AMOLED display with a resolution of 304 x 256 pixels and consumes less than 1 milliwatt; 30 times less power than its most advanced competitor. With a battery life of more than 12 hours and a weight of just 30 grams, ActiveLook® NexT provides a readable screen whatever the ambient light conditions. The ActiveLook® device connects via BLE (Bluetooth Low Energy) to a smartphone, watch, and some more specific sensors (heart rate sensor, power sensor, etc.).
Technology description:
● 12-hour battery life for all-day tracking
● Modify the display of custom data
● Adjustable nose bridge and temples to adapt to all body types *
● Lightweight 42 grams
● Perfect clarity with 100% UV protection and photochromic lenses (optional)
● Gesture control to easily select the data to display
● Personalized display of information: heart rate, elapsed time, speed, power, distance, altitude…
● Low Power Connection via BLE with Garmin IQ Connect, iOs and android
ActiveLook® is the augmented reality technology of the French company Microoled, the manufacturer of OLED micro-displays with high resolution and low power consumption.
ActiveLook® develops a compact unit, which can be placed in glasses, connected to an app on a smartphone or watch, to control the information displayed before the eyes. This system works with the ActiveLook® application specifically compatible with Garmin. This solution has already been adopted by sports eyewear manufacturers such as Julbo, Engo eyewear and now also Cosmo Connect.
Find out more about ActiveLook® connected glasses by clicking here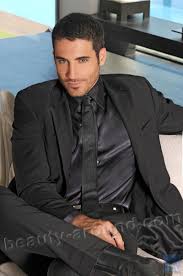 "Certified tv guru. Reader. Professional writer. Avid introvert. Extreme pop culture buff."