Let's start very practical: I am a customer of an insurance company and I want to report a claim. How can enhanced intelligence help me with this?
Basically good: Enhanced intelligence can simplify and improve the claims assessment and settlement process. By pre-collecting and automatically processing relevant information from damage documents, the technology helps clerks make more informed decisions, faster. In addition, the extent of the damage can already be estimated with the help of smart photo calculation based on the uploaded photos. The customer also benefits from all this: as artificial intelligence speeds up the processing of claims, their waiting time is reduced and they get their money faster. In addition, AI makes damage assessment more transparent and fair.
How do companies benefit from this, for example, in the real estate sector?
Assassa: AI can simplify entire building management and help realize the potential for increased value. With augmented intelligence, real estate companies can identify damages or the need for building maintenance at an early stage and initiate repairs. Self-learning algorithms and efficient data processing processes allow for faster and more efficient organization of operational processes. By means of an interface function of a company's ERP system, for example, classified invoices can be automatically allocated and calculated for the respective building. The system uses intelligent testing algorithms that learn with each new data set.
In what use cases does augmented intelligence reach its limits?
Assassa: Artificial intelligence is a concept that can improve many decision-based processes in the insurance and real estate industries. Especially in processes where patterns are recognized with large amounts of data, a machine is usually superior to a human. Additionally, AI is paving the way for expanding data-driven business processes. Its main goal is to enable people to work better and smarter. However, AI also has its limitations and it is not a panacea. There are application areas in which companies should use more appropriate or different tools. For example, simple rule sets can be the right tool for processes with high standards. This means, for example, custom limits or the so-called Scheme F tests. Let's take the case of car insurance with a workshop connection. In this case, the insured undertakes to repair his vehicle only in the workshop specified by the insurance company in the event of damage. There is no need for AI, just a simple rule of thumb to check if a partner workshop has been commissioned.
What role do data availability and manipulation play when using AI?
Assassa: Basically, we are revolutionizing the human-machine interface with artificial intelligence. In order to communicate meaningfully with each other, information must be exchanged, compiled and interpreted. For AI to do its part, it is important that data is properly managed and used by hardware. Appropriate data management forms the basis for this.
How long does it take to introduce such a system? What are the classic drawbacks?
Assassa: Usually the biggest hurdle is employee acceptance – and also because of the prevailing bias that "automation means downsizing". However, with AI, we empower and complete employees; This has to be emphasized again and again with automated solutions. The second major hurdle is creating an innovation process in already existing fragmented processes. Since corporate IT projects rarely start on a blank sheet of paper, it can take several months to deliver a new AI-powered concept.
When it comes to investing, technology in its broad sense has been in use for a long time. But it turns out that the technology is as good as the people behind it. Does this also apply to increased intelligence?
Assassa: Yes, I even go one step further: the technology is only as good as the data I have. It does not work without a data basis. This is all and the end of it all. The bottleneck is the format and amount of data. A real estate company that, for example, has not yet placed any invoice documents in a structured or at least semi-structured form cannot initially derive any added value from the sudden use of artificial intelligence and cannot process the data automatically.
What are the limits of this technology?
Assassa: Only a machine can learn and decide what we teach it. These can be patterns, connections, or historical decisions made by the people we feed. The fundamental question is: How much do we trust a machine to make a decision on its own without us, and where do we intervene? The answer to this shows where the limits of AI lie.
Crystal Ball Question: In ten years' time, do you still have to explain what augmented intelligence is?
Assassa: I do not think so. Within ten years, nearly everyone will know what enhanced intelligence is — even if there are different explanations. As technology becomes more widespread, we will also increasingly incorporate the term into our everyday language. Artificial intelligence will not leave anyone untouched. I am sure.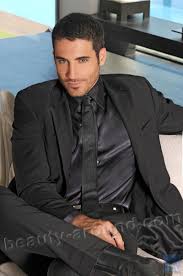 "Certified tv guru. Reader. Professional writer. Avid introvert. Extreme pop culture buff."