The Audi production plant is a beacon project. Its boss Henning Löser affectionately describes his team as a team of geeks who make up a department that tests and evaluates new technologies internally that (yet) do not have a regulatory outlet within production And try it. "With the use cases we test, we can then make recommendations on whether and how the technology can eventually be made usable in production."
WiFi 6 has improved data productivity
Initially there were topics such as human-robot cooperation, and currently 5G is one of the important areas. The broad promises of the mobile radio standard include higher data transfer rates, lower response times, greater network capabilities, and highly secure availability.
From a production standpoint, there are specific requirements for a wireless network, says Löser, because with WiFi today, there are limits in some corners, which means this technology is no longer effective enough in some areas. The expert specifies:When it comes to data transfer capacity, WiFi is clearly on the rise, especially WiFi 6. One of the exciting application profiles in 5G cellular network for systems control is Ultra Reliable Low Latency Communications, or URLLC for short. However, WiFi is not suitable for this.
Simply put, the WLAN is sending and "searching" at the same time to see if something else is being sent. Then simply exit the WLAN and try again, Löser described and talked about "inconsistencies": despite the excellent network quality, there is no data transfer. WLAN does not offer any specific time slots. In production, workers work with Profinet Safe as a BUS protocol that can be "tunneled" using WLAN.
5G network ensures fast feedback required
However, one of the requirements for Profinet is to receive responses or confirmations within ten milliseconds. Therefore, it is complicated to steer the field buses required to control the robots and systems, explains Löser. With 5G this will work flawlessly. Undoubtedly, the factory has different requirements from the particular environment. With cell phone networks and local DSL lines, the content is in the cloud. The majority of data traffic occurs from the cloud to the end device.
In the factory, the content is on the system. Therefore, uploading should simply be given more time than downloading, says Löser, describing the challenge in a production environment. In a 5G network, the physical air interface can be configured in such a way that it is required for the desired application, according to the expert.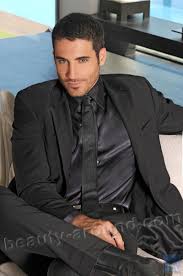 "Certified tv guru. Reader. Professional writer. Avid introvert. Extreme pop culture buff."