The AstraZeneca vaccine is back in the news, but for good reason. The scientific community is still in the midst of a pandemic, and still making very important discoveries to fight COVID-19, as well as other diseases.
According to recent information, the technology used in the AstraZeneca vaccine may help treat cancer.
AstraZeneca Vaccine: Tests conducted show a reduction in the size of the tumor…
Researchers at Oxford's Jenner Institute and Ludwig Institute for Cancer Research have adapted the technology used to inoculate COVID-19, used in the AstraZeneca vaccine, to produce a cancer treatment. The results were very promising in animal experiments. The new treatment is a two-dose curative cancer vaccine.
The researchers revealed that the vaccine is ready to enter human trials later this year, after tests in lab mice showed a reduction in tumor size, thus improving the survival rate. The early-stage study will be conducted on 80 participants with non-small cell lung cancer.
"This new vaccine platform has the potential to revolutionize cancer treatment," Adrian Hill, director of the Jenner Institute, told Reuters.
Technologies such as messenger RNA have been used to fight the epidemic and the results are very significant. This type of technology can also be used to treat cancer.
The Oxford vaccine uses a COVID-19 vaccine vector to carry the genetic code that causes the body to target two proteins on the surface of many types of cancer cells. but that is not all. The vaccine technology also produces robust T-cell responses.
These T cells consist of "killer T cells" that can find and then stimulate cancer cells to kill them, and "helper T cells" that regulate and coordinate the fight against cancer.
Read also…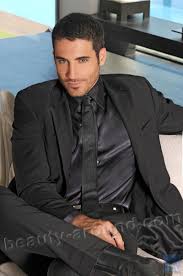 "Certified tv guru. Reader. Professional writer. Avid introvert. Extreme pop culture buff."