Alcatel-Lucent Corporation Rainbow supports the Horizon Europe research and innovation program in developing augmented reality-based tools for effective corporate communications
Alcatel-Lucent Enterprise, a leading provider of networking, communications and cloud computing solutions, is participating in the CORTEX2 (Cooperative Real-time Experiences with Extended Reality) consortium.
With artificial intelligence (AI) and machine learning (ML) is supported Alcatel-Lucent Corporation Headquartered in Colombes/France, the CORTEX2 consortium is democratizing access to remote collaboration with next-generation XR (Extended Reality) experiences. Many sectors as well as Small and Medium Enterprises (SMEs) should benefit from this.
CORTEX2 is an eight million euro initiative funded by the European Commission under the Horizon Europe research and innovation programme. The consortium consists of ten organizations from seven countries that will work together for a period of 36 months. The CORTEX2 platform is powered from the Alcatel-Lucent Enterprise cloud, while Alcatel-Lucent Enterprise's Rainbow communications platform serves as the basis for an innovative augmented reality-based remote collaboration concept. This should ensure as much availability and rapid scalability as possible. The global health crisis has accelerated remote working, which has led to an increased use of video conferencing and collaborative platforms. XR-based tools can improve communication in remote collaboration, but currently present major challenges for most companies.
Through their collaboration under CORTEX2, the ten partner organizations want to simplify the introduction of XR technology. In detail this means:
Full support for augmented reality (AR) experiences as an extension of video conferencing systems when using heterogeneous service peripherals through a new type of mediation portal platform.
Resource-efficient teleconferencing tools through innovative transmission methods and automatic summarization of long shared documents.
Experiences XR is powerful and easy to use. 3D reconstructions of environments and objects are created instantly and recognized gestures are used to initiate appropriate actions in team meetings.
Integrate visuals and audio for multichannel semantic interpretation as well as advanced tools like virtual conversation agents and automatic meeting summary.
Full integration of Internet of Things (IoT) devices into XR experiences to simplify interaction with running systems and processes.
Half of the project's total budget is allocated to recruit technology start-ups and SMEs to cooperate in joint development. This investment aims to unlock new use cases to demonstrate CORTEX2's capabilities and assess the social impact associated with adopting XR technology in both outdoor and indoor use cases. As part of its mission, the consortium will provide the public CORTEX2 framework to third parties, including small and medium-sized businesses, to develop their own services. The cloud-based Rainbow communications platform supports full interactive collaboration based on XR as a key component. Pilot projects are planned in the fields of industrial production, business meetings and distance learning.
Industrial Production: An immersive XR experience for remote industrial maintenance using various mobile devices in bandwidth-constrained environments.
Business meetings: VR/AR-enriched meetings are designed to seamlessly include remote participants and increase productivity.
Remote technical training: VR / AR for efficient knowledge transfer, where the trainer can remotely demonstrate complex operations to several participants using a 3D model of an industrial plant.
"We are very excited to be part of this extraordinary project that brings augmented reality closer to European users. With CORTEX2, we will bring the capabilities of XR into the collaborative space of Rainbow through the use of VR and AR," said Sylvain Rivière, CORTEX2 Coordinator at Alcatel-Lucent Enterprise. and AI.
The ultimate goal of this partnership is to extend video conferencing beyond screen-to-screen interaction and to integrate XR-based tools into enterprise communications to enable seamless remote collaboration.
The project is funded by the European Union as part of the Horizon Europe Research and Innovation Program under Grant Agreement No. 101070192.
Image source: Image by Brian Penny on Pixabay
Source: Sympra GmbH (GPRA)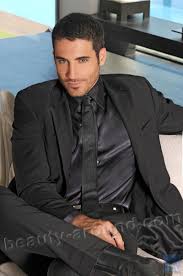 "Certified tv guru. Reader. Professional writer. Avid introvert. Extreme pop culture buff."