Launching today (January 25, 2023), Libragames is a tower defense game for PC"Inugami Defenders"fromThe beta will be distributed on Steam on January 31stannounce.
this workMr. NicePerform production activities individually「Libragams」Address. It will be a tower defense game that uses inugami and six units to protect the world. Inugami is a unit that can capture a soul that appears when you defeat an enemy, and it is said that you can power yourself up with a soul.
In the trial version,Halfway through the first stageIt can be played, and it looks like you can enjoy up to 20 WAVE for 1-2 hours while editing items and systems.
[برج الدفاع]Inugami Defenders is under development
[تسليم ترحيب! ]Protect the world with a dog
Beta version of "Inugami Defenders"
Available on Steam January 31 (Tuesday)

Today, January 25, 2023 (Wednesday), Libragames announced that it will offer a beta version of its tower defense game 'Inugami Defenders' that protects the world with dogs on January 31 (Tuesday).

▼ Trailer
https://www.youtube.com/watch?v=5c5yuvN0Gw8

■ Overview of the trial version
In the demo version of this work, you can play until the middle of the first stage, and you can play for about 1-2 hours. You can also edit the skill board, so let's protect 20 WAVE while editing items and systems. Video and live streams of the game are also welcome.

What is Inugami Defenders?
This is a tower defense game where you skillfully use 1 inugami and 6 units to defeat the attacking enemies. Defeat the enemy's attacking legion, capture the souls that appear with Inugami, and strengthen your army to protect 30 waves (20 waves in the trial version).

・ What is Inugami?
Inugami can capture souls that appear when enemies are defeated. Reward for collecting a certain amount of souls
You can get the items. Three types of items will appear randomly, so choose one to strengthen your army.

It's a pleasure to attack the last minute and strive for efficiency
6 units[攻撃]when[修行]You can switch between two modes. You don't always have to attack with full members, so let's assess the enemy's strength and train the remaining members to harden themselves to strengthen your army efficiently.

・ Personal customization
By editing the skill board, you can get new items and systems. Choose the items that suit you best, strengthen your favorite ranks, find your own lineup and fight.

■ Steam Store page
https://store.steampowered.com/app/2093970/__Soul_Dog_TD/?l=japanese
If you like it, please add it to your Wish List.

■ Official Twitter
https://twitter.com/libragames_info
The latest information about the game and the announcements of the various campaigns.

■ About Libragames
I personally make indie games. Based on my experience working on the "Densetsu no Mamoribito" and "EightDefender's" series, I mainly produce tower defense games.

■ Product overview
Title: Inugami Defenders / SoulDogTD
Type: Tower Defense
Number of players: 1
Compatible models: PC (Steam), others are compatible
steam:https://store.steampowered.com/app/2093970/__Soul_Dog_TD
Language: Japanese/English
Development / Sales: Libragames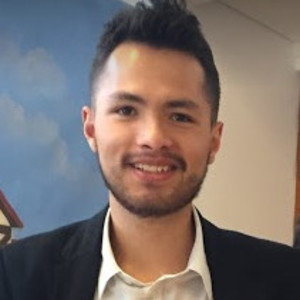 "Travel maven. Beer expert. Subtly charming alcohol fan. Internet junkie. Avid bacon scholar."