The "Angel Eye" system offered in Iswezi Bathing Paradise. Swimming champion Joseph Pajorek explains his new rescue system with the help of a puppet.
© Source: Christina Hinzmann / GT
Guardian angels watching over swimmers? New 'angel eye' technology supports Eiswiese rescuers in recognizing and locating drowning people. Cameras, artificial intelligence, and smartwatches can reduce emergency response times.
Göttingen. Twelve seconds after the doll sank to the bottom of the pool, rescuer Joseph Pajorek's smartwatch vibrated: Emergency – stationary object floating in the pool. An image appears on the smartwatch, then the pose in the pool. Pajorek immediately dives into the pool, dives in – and brings the rubber dummy to the edge of the pool in no time. The rescue operation was successful. This quick rescue was made possible by a new technology installed in the large pool in the Eiswiese bathing paradise: the "angel's eye".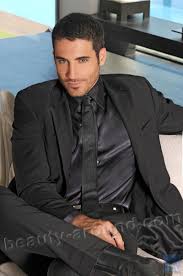 "Certified tv guru. Reader. Professional writer. Avid introvert. Extreme pop culture buff."